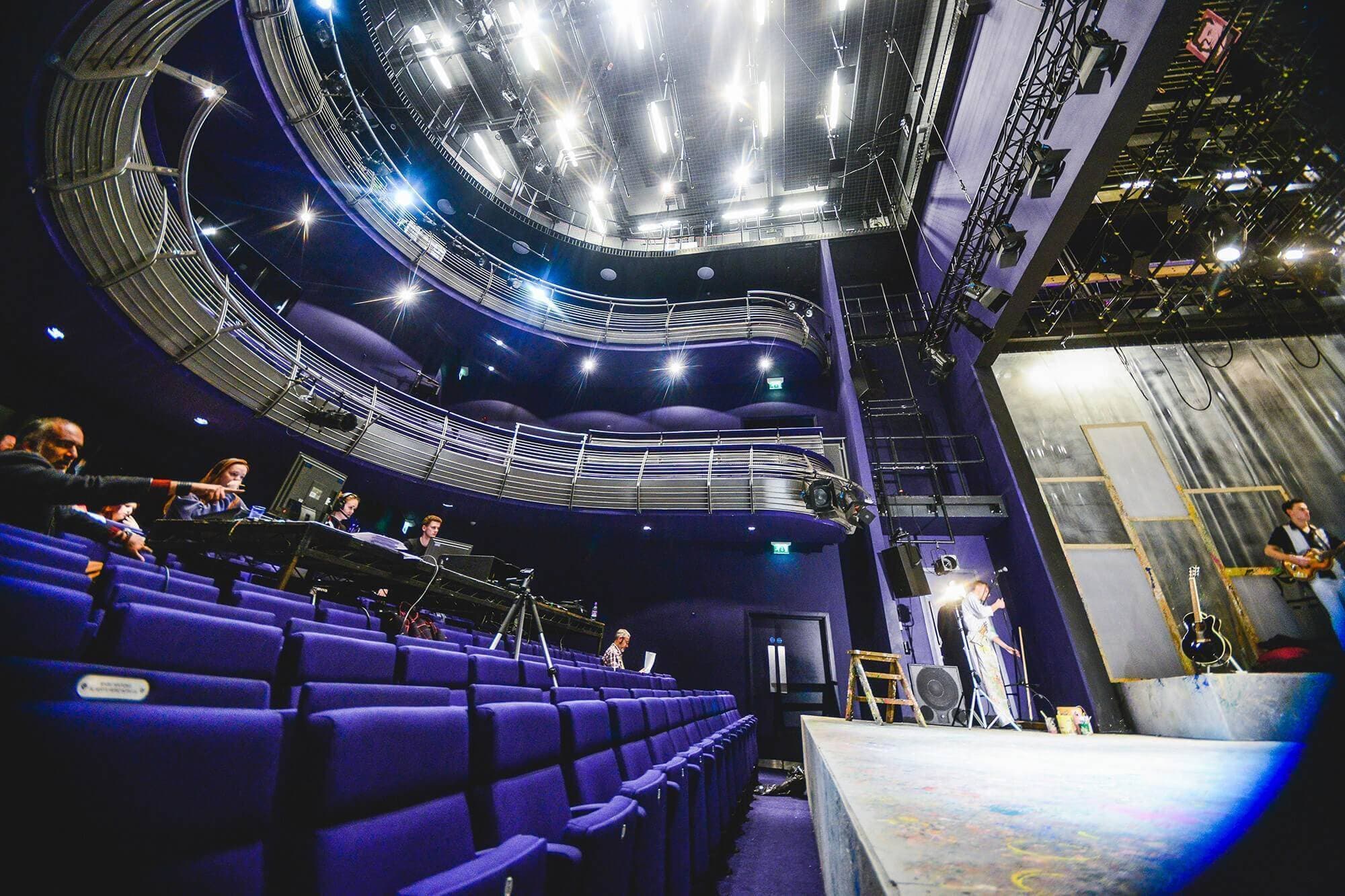 Who we are
The Royal Welsh College of Music & Drama attracts the best creative talent from across the globe. As Wales' national conservatoire, we fire imagination and drive innovation, offering training to more than 800 actors, musicians, designers, technicians and arts managers from more than 40 countries. 
Our students' extraordinary talent and potential is fused with exceptional teaching and unrivalled industry links, to bring dreams to life. A space for everyone, creative ambition and collaboration are central to our excellence. 

Excellence empowered
Our students are immersed in a live industry environment from the moment they arrive, engaging audiences in their work at every opportunity. They push boundaries, collaborate and create new work across a range of professional and community settings. 
In addition to a diverse programme of performances involving students of all disciplines, the College attracts leading international artists, providing opportunities for students to learn up-close from some of the world's most renowned performers. With some of Wales' most prestigious venues we operate a dynamic arts centre, and our performance programme of world class professionals is integral to students' training.
Creative diversity
The College's events calendar encompasses over 500 public performances every year including orchestral concerts, recitals, drama, opera and musical theatre. The creative diversity of the College ensures a stimulating environment and broad experience for students of all disciplines.
Industry links
Our dedicated teachers have a wealth of professional and industry experience, and the College collaborates with a number of high-profile arts organisations, including BBC, Welsh National Opera and visiting artists and directors, to ensure that the unique vocational nature of our training programmes reflect the current practices and conditions of the professional world.
Inspired by the possibilities of performance and creative diversity we champion collaboration and empower excellence in all its forms. Passion and craft entwine with experience and play to elevate, provoke, push and transform.
Working in a safe space
At RWCMD, nothing is more important to us than keeping our students safe.
Vision and strategy
Our strategy is driven by our vision, mission and purpose, underpinned by our shared values. This strategy is built on five strategic pillars, which bring focus to the change we want to achieve as an organisation. Our vision is to change lives, transform and connect communities through the arts. 
Excellence and opportunity for all 
Artistic tradition and new work 
Welsh culture and a global stage
to represent Wales as a distinctive, creative force across the world. 
Our five strategic pillars:
Future focused degrees with outstanding student experience delivered by world-class staff in an inclusive community.
Pioneering public engagement - bringing transformative experiences for diverse communities across Wales. 
A global position and international profile as a conservatoire. 
Integrated research and enterprise environment incubating new work and innovating for the arts. 
Sustainable business model and practices to deliver a flourishing organisation.
Our values 
Expert and inclusive
Contemporary and collaborative
Resourceful and responsible