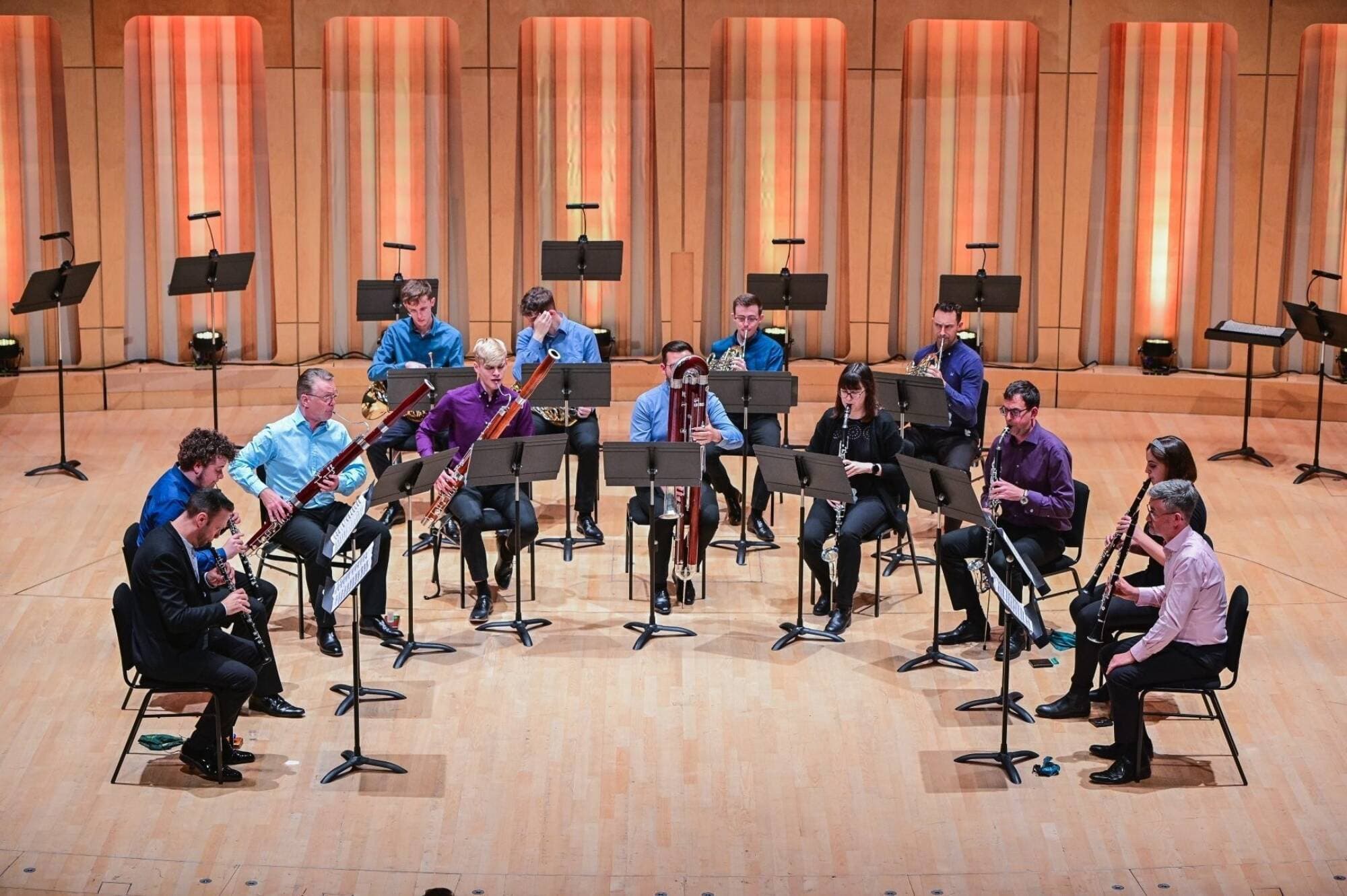 Media enquiries
We are always happy to respond to media enquiries relating to the College, our performance programme and our conference facilities.
To contact the Press Office, please email press@rwcmd.ac.uk
For out of hours enquiries, (enquiries that are not between Monday to Friday 9am-5pm) you can contact 078272 331 342
Film and photography
Photography is permitted in the public spaces for personal use, but cannot be used for commercial purposes, including photo libraries, without prior arrangement.
Photography is prohibited in the performance spaces unless by prior arrangement, but photographs of selected performances may be provided on request. Please contact the Press Office for more details.
The Royal Welsh College of Music & Drama is happy to consider requests for filming (including live broadcasts) from the College by prior negotiation only. Any costs incurred by the College must be covered by the filming company.
If you wish to enquire about hiring the building for location filming, please contact the Venues Manager, Janet Smith 

Interview requests
We can offer expert staff for interviews, television and radio broadcast on a range of relevant subjects. Please contact the Press Office as far in advance as possible.
Press / review tickets
Press tickets may be requested in advance through the Press Office, stating the date and the production you wish to see, and the media outlet in which the review will appear.
Logos and images
We can supply a wide range of high resolution images of the building, College activities and selected performances via email on request. If there is a specific image you are looking for please contact the Press Office.
We can also provide copies of the College brand identity for agreed usage on request. Please state the name of your organisation, reason for the request and the media in which the logo is to be used.
Media guidance for external hirers
If you wish to invite media to your event, please ensure you provide a member of your team to escort them. Any arrangements must be agreed in advance and any live broadcast links must also be cleared in advance with our technical team.