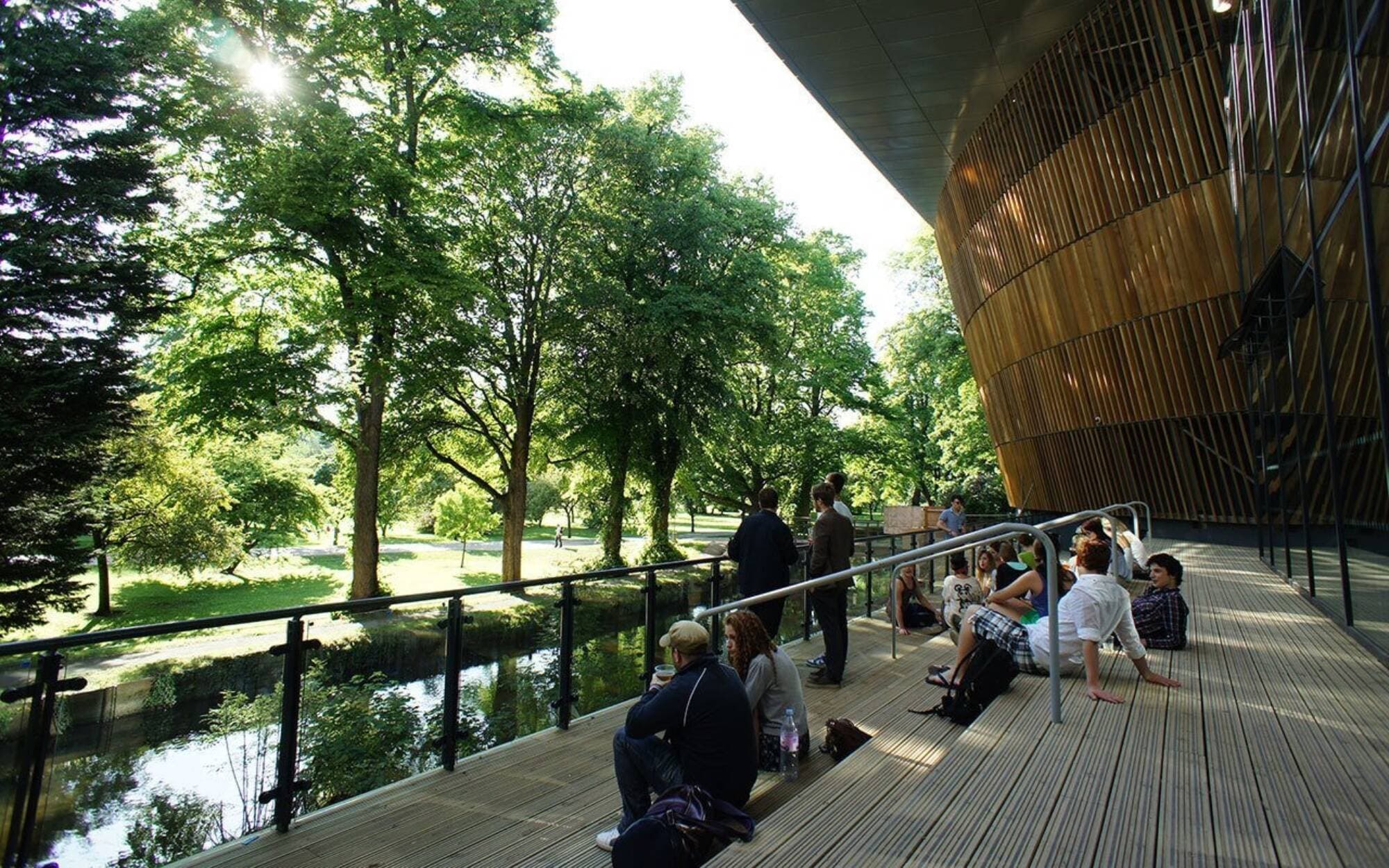 Accessibility
This accessibility statement applies to the Royal Welsh College of Music & Drama website at www.rwcmd.ac.uk.
This website is managed by the Royal Welsh College of Music & Drama.
We want as many people as possible to be able to use this website. For example, that means you should be able to:
Zoom in up to 300% without the text falling off the screen.
Adjust line height and text spacing using browser plugins.
Navigate most of the website using just a keyboard.
Skip to the content of each page.
Listen to most of the website using a screen reader
Honour your browser and settings for colours, contrast levels and fonts
Honour your device preferences about reducing motion (for example: disabling animation and auto-playing video
Offer closed captioning on all our videos. 
AbilityNet has advice on making your device easier to use if you have a disability.
Accessibility standard
Our website meets WCAG 2.1 level AA of accessibility requirements. We know that some parts of the website are not fully accessible but we are working to correct these things to make it as accessible as possible.
Feedback and contact information
We make continuous efforts to improve accessibility on the website and your feedback is invaluable to helping us improve the website for all users. If you find a problem, or think that we're not meeting accessibility requirements or standards please email us on webmaster@rwcmd.ac.uk.
If you need information on this website in an alternate format, such as large-print, easy read, audio-recording or braille please email us on webmaster@rwcmd.ac.uk.
Enforcement procedure
The Equality and Human Rights Commission (EHRC) is responsible for enforcing the Public Sector Bodies (Websites and Mobile Applications) (No. 2) Accessibility Regulations 2018 (the 'accessibility regulations'). If you're not happy with how we respond to your complaint, contact the Equality Advisory and Support Service (EASS).
Technical information about this website's accessibility
The non-compliances we are aware of are listed as:
Non-accessible content
Content stored in PDF documents may not be accessible to screen reader software (WCAG 4.1.2).
Some embeds for 360 tours are not accessible with just a keyboard. (WCAG 2.1.1)
Embeds of our seating plans have no integrated keyboard accessibility to allow visitors to select seats. (WCAG 2.1.1) This is due to a third party provider of our ticketing system (Spectrix) and we are working with them to improve this.
We are aware of some links around the website using generic titles such as 'Find out more' or 'Learn more' and we will be changing all these to be more descriptive. (WCAG A 2.4.4)This will be completed by the end of 2023.
Content that's not within the scope of the accessibility regulations
Google maps
Our website at large does provide alternative text for all images (WCAG A 1.1.1) but Google Maps' interface doesn't pass this requirement.
Preparation of this accessibility statement
This statement was prepared on 7 July 2023. It was last reviewed on 7 July 2023
This website was last tested on 13th June 2023. The test was carried out by Direct Access.