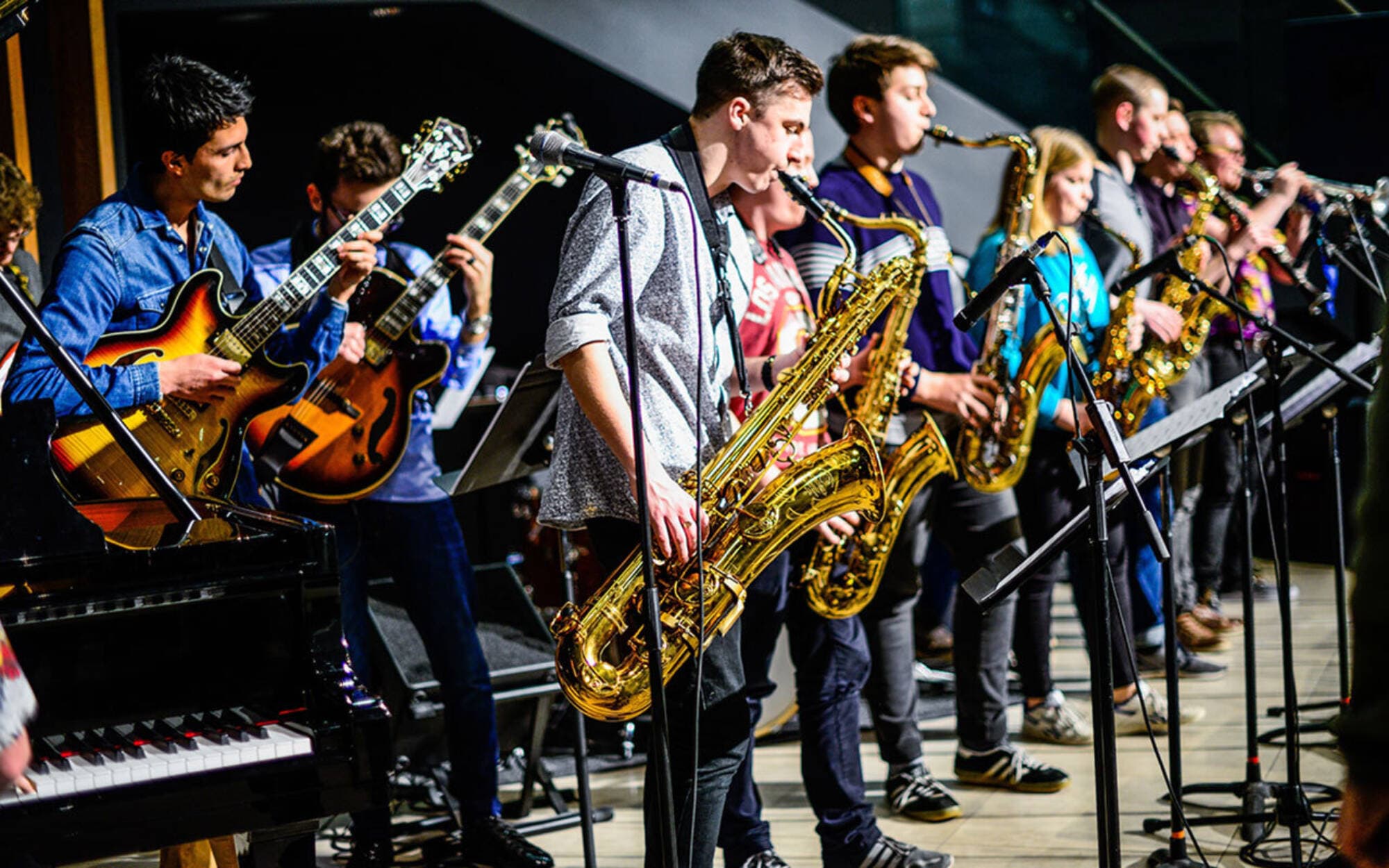 Jazz
Immerse yourself in tailored, professional training with some of the UK's finest jazz musicians. You'll study in small groups with unrivalled opportunities to perform and become part of a thriving jazz scene.
Why study jazz at RWCMD?
You'll have one-to-one lessons with multiple leading UK professional musicians, not just one – these tutors all have different approaches and specialisms, so you can determine what works best for you and then adapt your training throughout your course.
You'll examine jazz repertoire and style – learning about origins, jazz development through the decades and the socio-political conditions that it emerged from to inform your performance.
You'll have plenty of opportunities to collaborate – setting up ensembles with your fellow jazz students, working with other music departments and all disciplines across the College. You'll be able to play a pivotal role in RWCMD's active, public programme of jazz, opera, musical theatre, orchestral concerts and award-winning drama.
You'll be at the heart of the jazz scene here in Cardiff, with several of our students and graduates setting up and curating many of the gigs in the city centre – which you can take part in too.
We have a range of large Jazz ensembles; the RWCMD Big band, Repertoire Big band, a weekly jam session with guests and focused instrument / vocal performance projects.