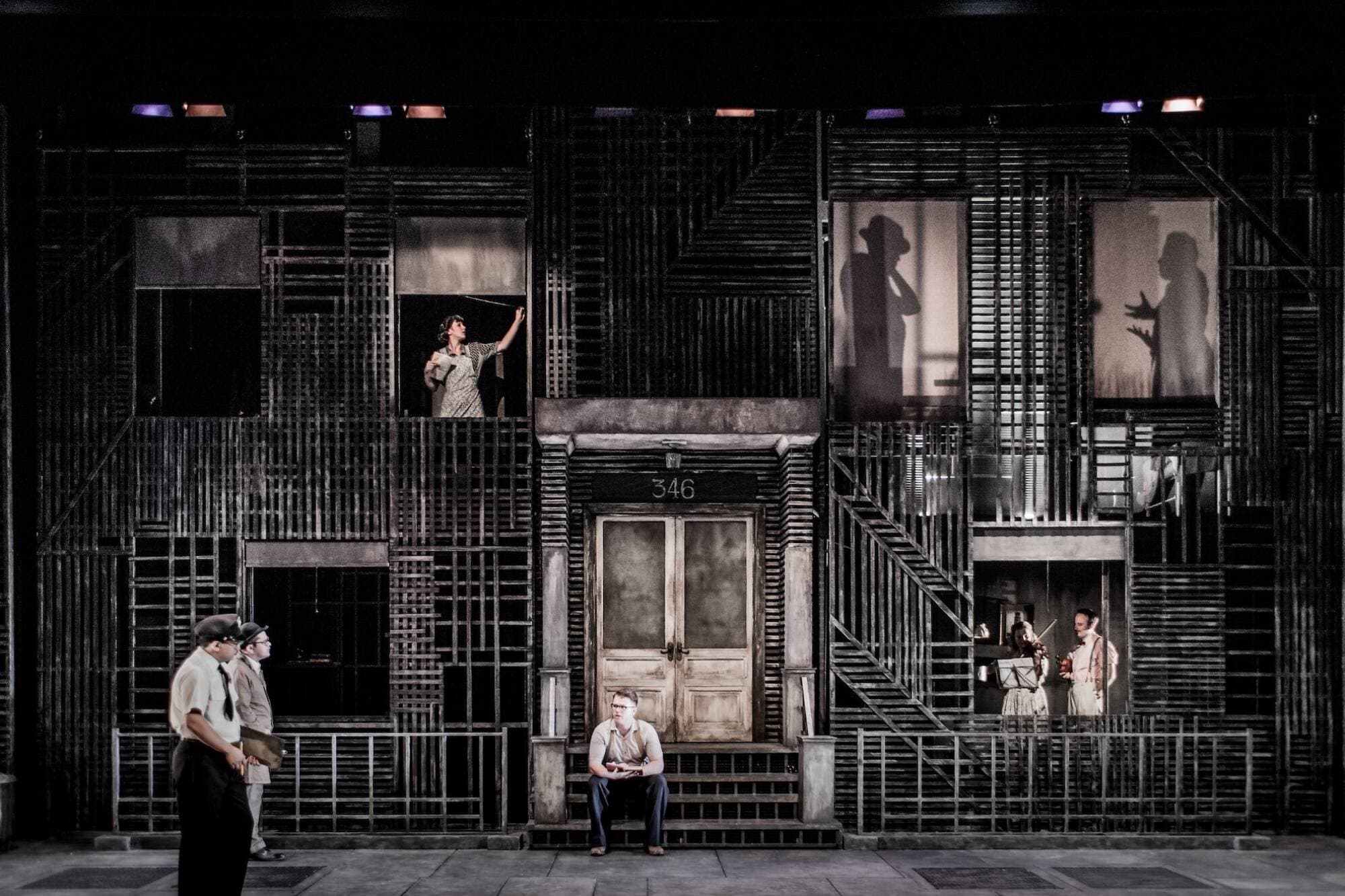 Design
Gain the technical, creative and professional skills to launch your career, with our courses offering hands-on training and numerous placement opportunities.
Why study design at RWCMD?
Our courses are led by experienced practitioners – who are experts in their field – so you can be confident that your training meets current industry standards and best practice.
We offer immersive, hands-on training opportunities, no matter what you choose to study.
Your training takes place in the venues at our dynamic arts centre. You'll work on – or have your work displayed in – public performances that aim to mirror the professional working environment. These performances range from operas and concerts to drama and musical theatre productions.
Whether you're creating, designing or managing, you'll take on increasing levels of responsibility in more senior roles on College productions as you progress through your course – with mentors alongside you offering support.
Our small class sizes mean we can offer a significant amount of individual attention and mentoring. And we'll treat you like a professional from week one.
You'll work in some of the best and most varied facilities in the country. And our state-of-the-art software and equipment reflects what's used across industry, so you can be confident in your abilities when stepping into professional roles after graduation.
Collaboration forms a huge part of what we do here. Your training takes place in a world-class arts centre, which provides unique opportunities to work with students and staff from other courses – it might be training in a carpentry workshop or presenting an exciting project as part of your placement. These collaborations with people from different specialisms give you a feel for what it's really like in industry.
In addition to collaborating with students on our other courses, you'll have the opportunity to work alongside artists and companies that visit the College each year. Aside from gaining valuable experience working with industry professionals, these interactions help you to build your network of contacts – crucial when trying to establish a career after graduation.
We're a world leader in training designers for performance, with our graduates going on to win Golden Globes, Tony Awards and BAFTAs.
Our graduates are also regularly honoured at the prestigious Linbury Prize for Stage Design and get the chance to work with some of the country's leading theatre, opera and dance companies and exhibit at the National Theatre.
Sign up to receive our latest updates
An email asking you to confirm your address will be sent. Please check your spam / junk folder if the email doesn't arrive within a few minutes.
The College takes the protection of all personal information seriously and is fully committed to the protection of the rights and freedoms of all individuals. We will process your data according to our privacy statement, which you can read at https://www.rwcmd.ac.uk/privacy