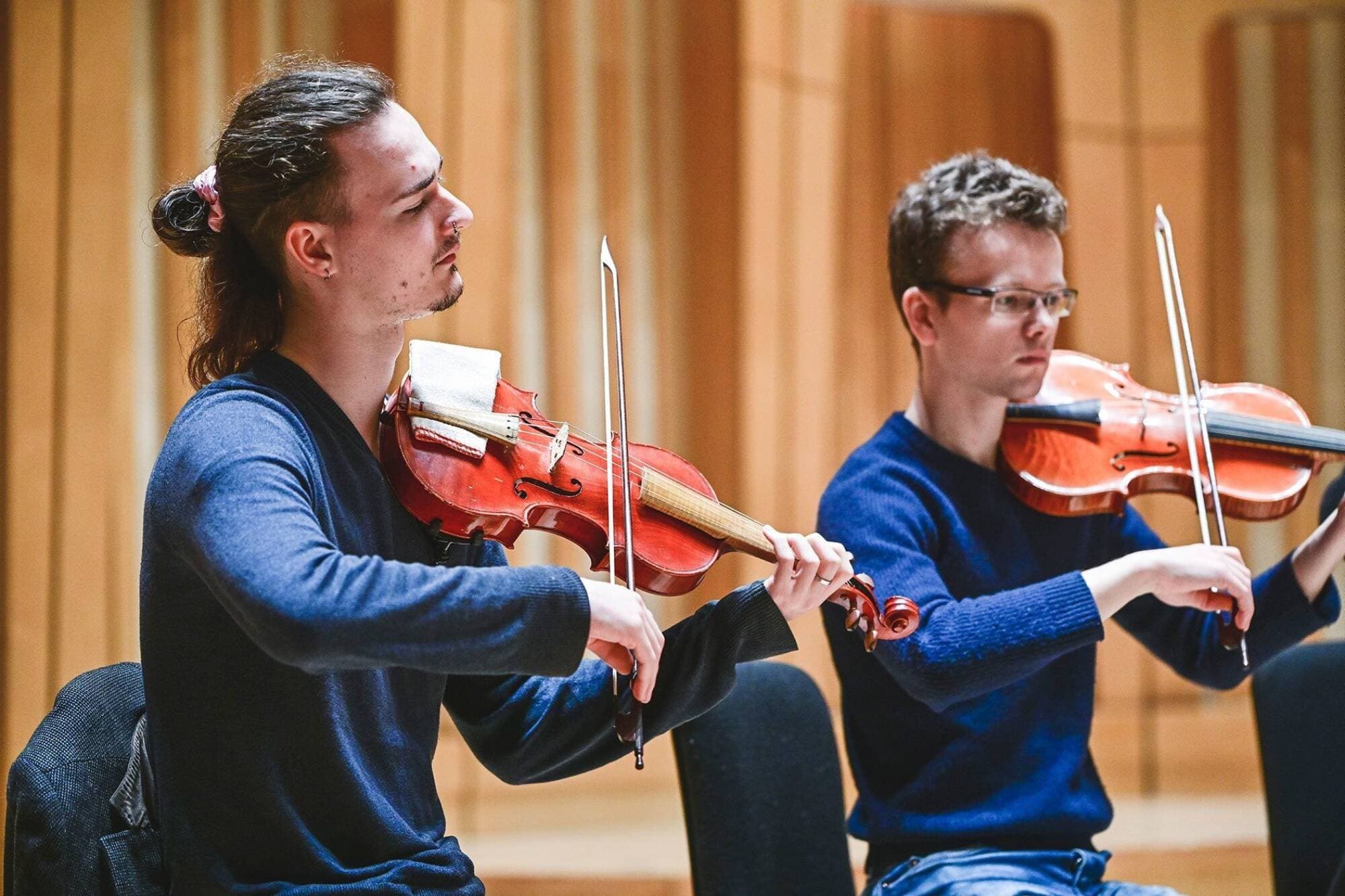 Historical Performance
A historically informed approach to differing musical styles is an essential prerequisite for all musicians entering the profession today. Students at RWCMD benefit from tuition and mentoring which promotes and develops a practical understanding of performance styles from Renaissance to 19th century through a comprehensive, world-class programme of study.
Why study at RWCMD?
All music students at RWCMD can engage with Historical Performance, either as a core module or as a specialism.
RWCMD arguably has more students involved in performing Historical Performance than any other UK conservatoire, feeding into solo recitals, academic classes and ensemble performances.
Our Historical Performance tutors include some of the world's most influential and respected performers, including Anneke Scott, Jeremy West, Ross Brown, Katy Bircher, Jonathan Manson, and Rachel Podger.
The programme emphasises collaboration in all aspects of activity and is structured to offer you a high level of support as an individual learner and future practitioner.
Specialist Historical Performance project options allow you to conduct more detailed research into selected areas of Musicology and Performance.
Why study historical performance today?
Our unique approach to historical performance, guided by the expertise of Dr Simon Jones, gives students access to training in a variety of historical styles, working with period instruments including our historical keyboard collection, which includes several harpsichords and fortepianos from different eras. Being historically aware and informed is a key part of a 21st century musician's portfolio of skills, enhancing our graduates' versatility and employability.
Led by Simon Jones, Head of Strings and Historical Performance
Dr Simon Jones, Head of the Strings and Historical Performance departments, is an acclaimed violinist who has performed and recorded internationally as an orchestral leader and chamber musician. He's also an industry professional who has taught instrumentally and as a university lecturer.
His combined professional experience, spanning more than 30 years, has allowed him to shape a programme that equips students with the skills to become inventive, adaptable and employable musicians.