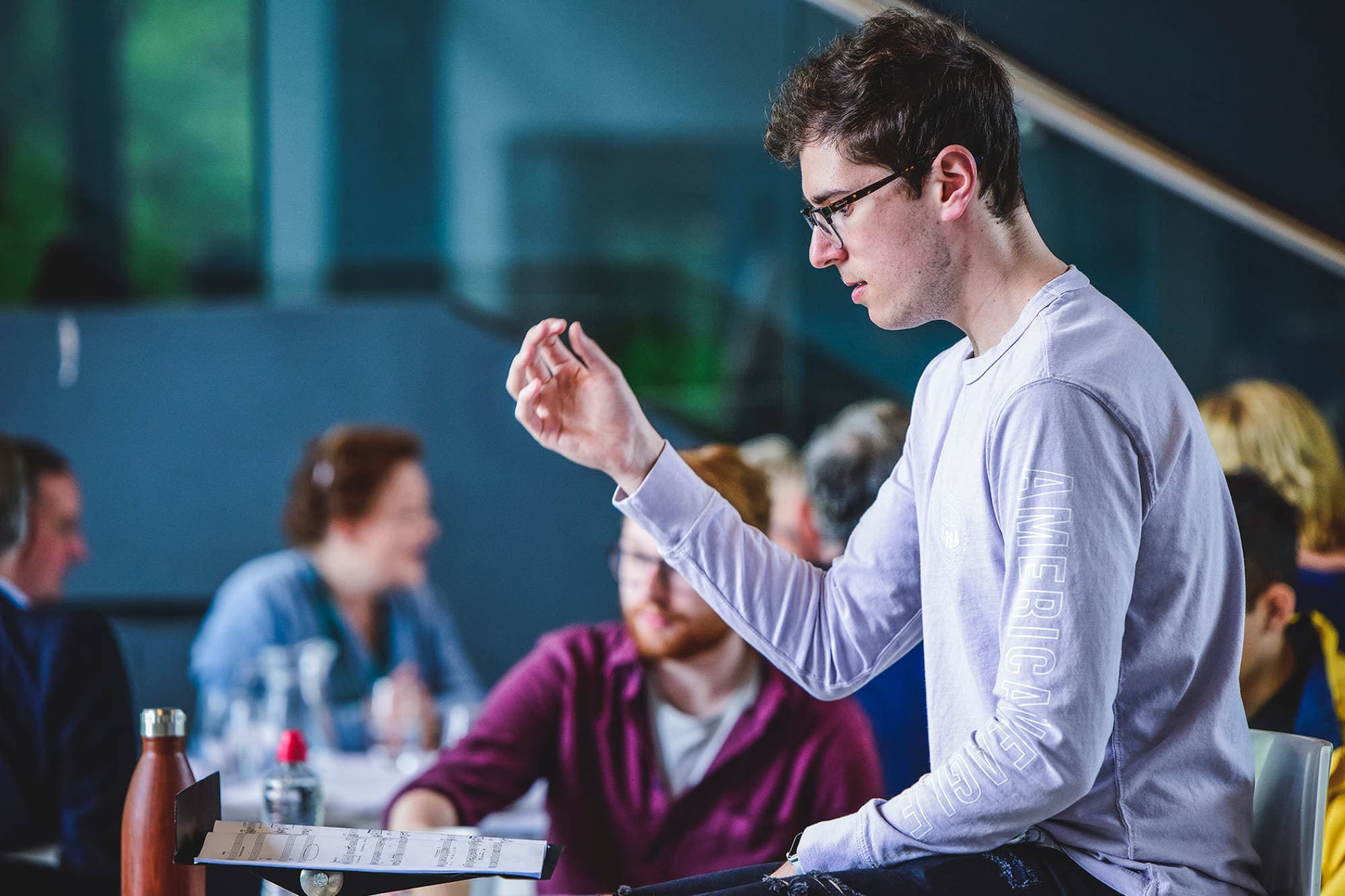 Composition and Creative Music Technology
Develop a confident and distinctive personal voice through specialist training covering the full range of compositional techniques and approaches, while immersing yourself in opportunities to perform, record, gain hands-on industry experience and collaborate across the disciplines.
Why study composition and creative music technology at RWCMD?
Our small, supportive department means your training can be tailored to your individual needs, supporting and inspiring you to find your personal creative identity.
At the heart of the training is intensive one-to-one tuition, which covers creating music through technology, and working with traditional 'notated' music.
You'll get formal and informal hands-on experience both within the College and in the real world of the creative industries, all with the support of the composition staff.
You'll have opportunities to experience some of the most prestigious musical organisations in Wales, including Tŷ Cerdd (Music House Wales), BBC National Orchestra of Wales (whose recording studios are one of the largest dedicated recording facilities outside Abbey Road in London), as well as Welsh National Opera and Sinfonia Cymru.
Composition with electronics is just as important as instrumental composition. We don't exclude any compositional technique or approach, and you'll be encouraged to find your own creative style with the support of your highly specialised team of tutors.
Students often create work for fully immersive audio-visual installations, live performances for instrumentalists, and electronic and interactive software instruments, as well as the more traditional mediums such as dance and opera.
Collaborative partnerships are a key element of the course, both within College and across the industry.
Each member of staff has their own area of expertise, offering individual training and classes in all compositional approaches and techniques, including composing for other media, such as film and TV, dance, theatre and games as well as the more traditional areas like concerts, operas and installations.