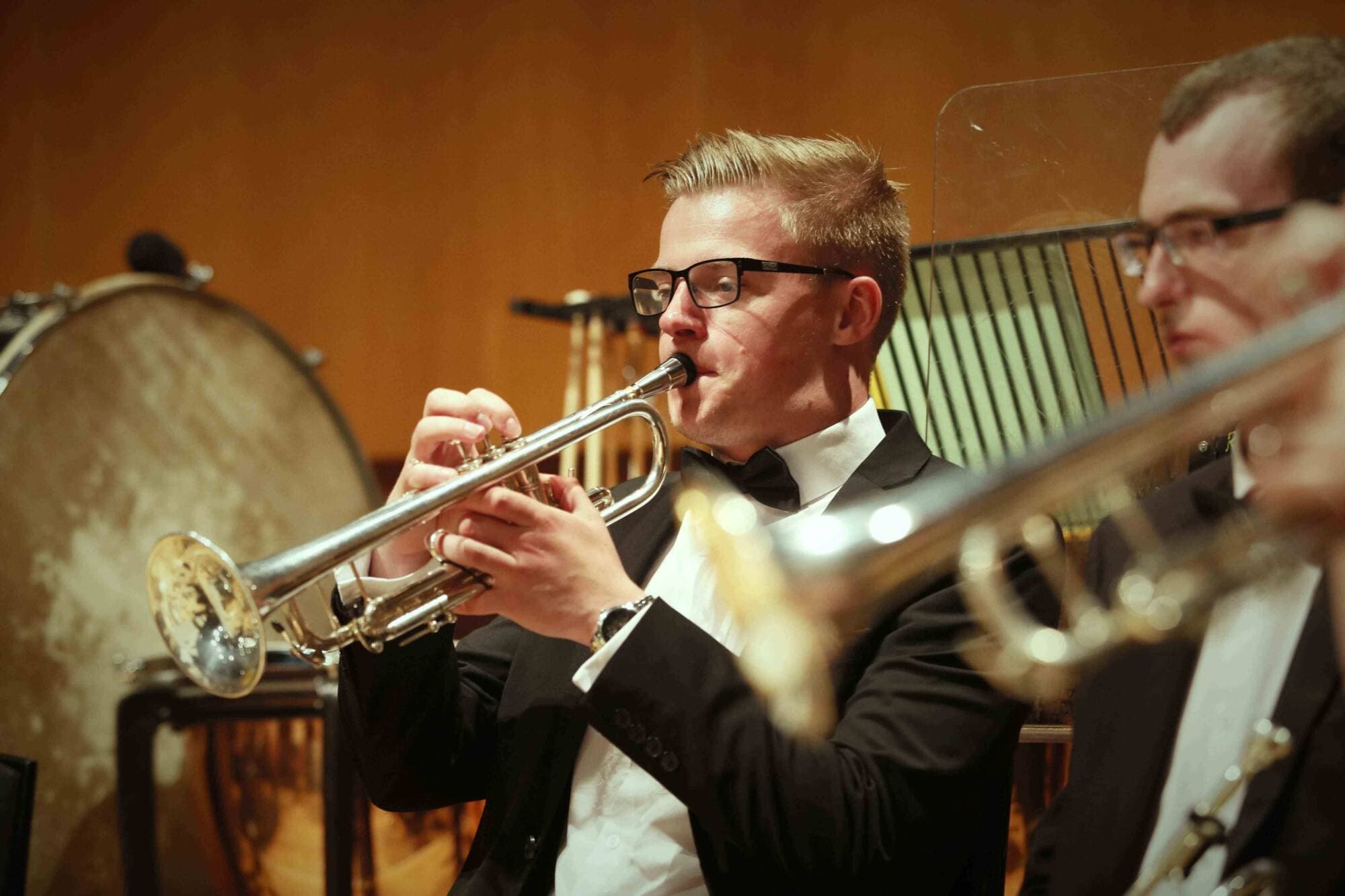 Brass
Gain unparalleled training experience, alongside performance and collaboration opportunities with your fellow students and some of the world's best brass musicians.

Why study brass at RWCMD?
You'll challenge yourself by broadening your view of the brass world. Take part in unlimited rehearsal and performance opportunities – concerts ranging from renaissance dance music played on sackbuts and cornetts to avant-garde compositions using contemporary techniques.
You'll get the chance to experience anything and everything – whether it be jazz, early music, music therapy, outreach, arranging, conducting and many more. We're here to help you make informed decisions and prepare you for a musical career after you graduate.
You'll be taught by leading musicians who are primarily drawn from Cardiff's two professional orchestras, the BBC National Orchestra of Wales and Welsh National Opera
You'll have the opportunity to audition for placement schemes – at BMus and MMus level – for those two professional orchestras (with some of our students called upon to play when their regular players are unavailable, something we wholeheartedly support)
Immerse yourself in an active programme of masterclasses given by leading international performers and ensembles. In the past, we've welcomed Ben Goldscheider and Katy Woolley on French horn, Peter Moore on trombone, Reginald Chapman on bass trombone, Ben Thomson and Sergio Carolino on tuba and Bones Apart, the all-female trombone quartet.
Collaboration is key to your training and a distinctive aspect of all our programmes. You'll have countless opportunities to work with other musicians on your course, throughout the music department and across the College too. So you can showcase your work in our busy public series of opera, orchestral concerts, musical theatre and award-winning drama.