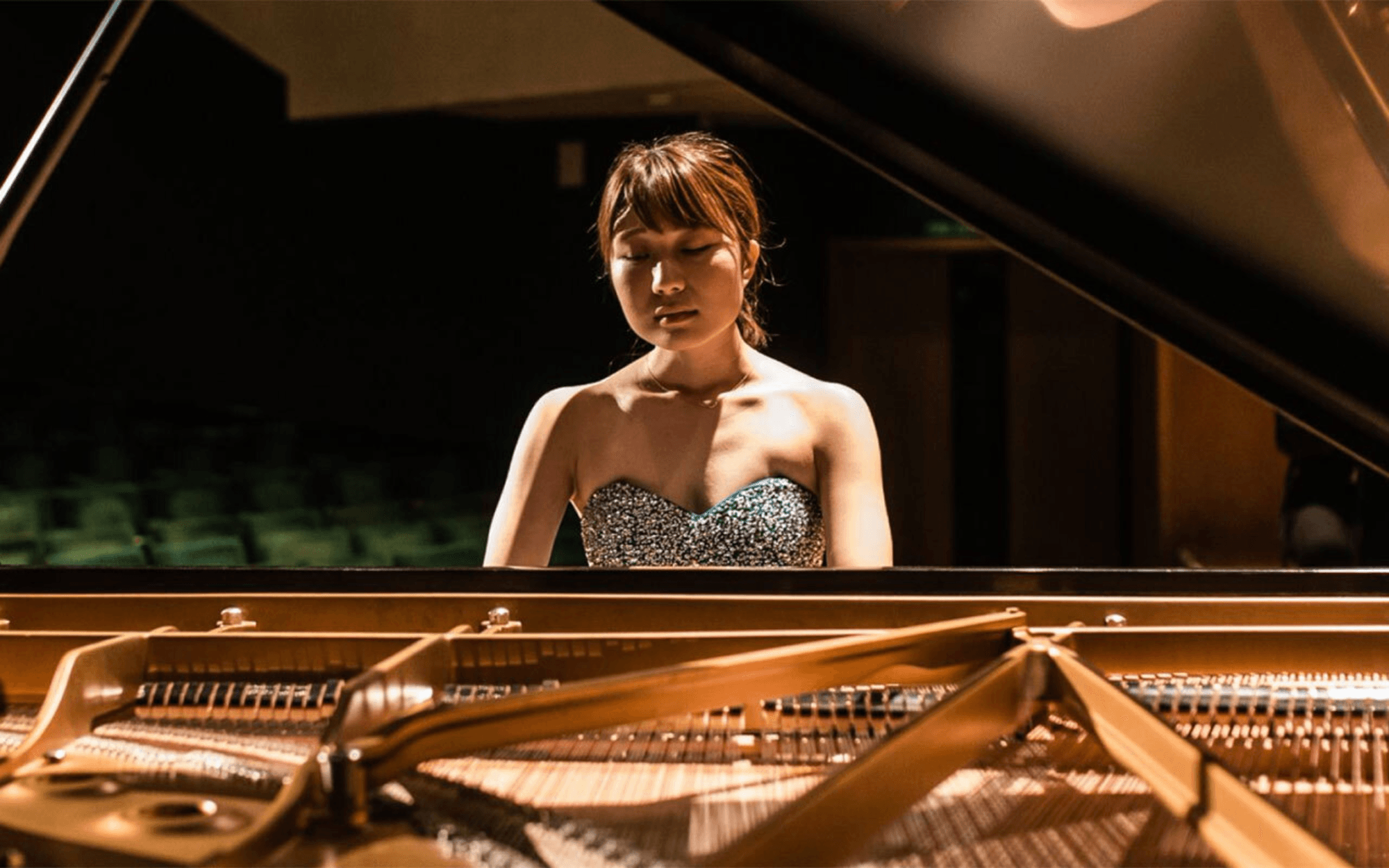 Postgraduate Diploma in Advanced Professional Practice
Award:

Postgraduate Diploma in Advanced Professional Practice

Awarding body:

University of South Wales 

Location of study:

Cardiff (RWCMD and Old Library) 

Start date:

22 September 2024

Duration:

10 months intensive

Course code:

625F - UCAS Conservatoires
Introduction
---
This individually tailored programme is for students seeking a final, additional period of specialist training before entering their chosen profession.

Course overview
Created for instrumentalists, singers, conductors and composers, this course offers an advanced, individually tailored programme of study over 10 months.
It's aimed at students who have completed a master's course in performance or composition at a conservatoire and then seek a final, additional period of specialist training before entering their chosen profession.
You can study any of these areas as part of your course:
Brass
Guitar
Harp
Keyboard
Percussion
Strings
Woodwind
Conducting
Composition
Singing
At the outset, you'll establish a detailed professional training plan that will guide your subsequent 10 months with us. It's a flexible document that reflects your creative ambitions and the activities and practical experiences you need to participate in here to fulfil them.
Informed by your training plan, you'll then work with senior staff to devise the teaching and learning methods for your course. Typically, you'll receive at least 40 hours of specialist, individual tuition from professional musicians throughout your study. And you'll balance that with a significant amount of work-based training and performance opportunities, as well as regular tutorial support from a mentor.
Aside from your practical training, you'll also have classes in areas that focus on employability and your health as a musician.
This rigorous training programme, set in an inspiring conservatoire setting, will enhance your confidence, stylistic awareness and artistic abilities, preparing you for a career in today's music industry.

Why study this course?
You'll develop the technical, stylistic, artistic and intellectual skills that form the basis of all performance and creativity at a professional level.

You have the freedom to create your own programme of study, which is based on your professional training plan. You'll get a mix of one-to-one tuition, lectures, seminars, performance classes and workshops – all of which are guided by professionals drawn from across industry.
Our impressive list of tutors includes renowned instrumental and vocal soloists and chamber musicians, distinguished coaches, prominent composers, conductors and creative artists in a range of genres – plus principal players in major orchestras and ensembles. They offer you not only first-rate teaching, but mentorship and networking opportunities as well.
Your study will be underpinned by continual mentoring support, and this guidance is fundamental to your development as an artist – one who can understand and successfully navigate the inner workings of the industry.
You'll have the chance to take part in a number of performance opportunities – both here in the College and in a professional setting – so you can put your specialist training into practice.
You'll also have access to a significant range of work-based training opportunities, and these will align with the objectives and ambitions set out in your professional training plan.
You'll explore communication and networking as a professional musician and entrepreneur through workshops covering self-promotion. In these, you'll also produce a full range of promotional material, including a website, to a professional standard.

You'll take classes that examine matters relating to health and wellbeing for musicians – these include a range of health and safety matters, implementing effective practice regimes and strategies for overcoming anxiety that arises in your professional life.

Other classes in this area focus on presenting yourself (and projects) within a professional environment. You'll also gain a deep understanding the structure of the orchestral world in the UK and abroad, the importance of informed financial management and the need to embrace changing trends in the music business.

Every year, renowned artists from around the world visit the College as part of our performance programme. They also conduct masterclasses for our students, and you can take part, no matter what you're studying. These professionals from the top of their field impart their insight and guidance, helping you to elevate your skills to an advanced level.
'RWCMD has its own unique stamp, and you feel that as soon as you walk into the building. What's particularly striking is its openness, and I think that is because of the real commitment from staff and students to exchange knowledge in an atmosphere of tremendous support. You can see how the students would carry that through into their professional lives.'

Errollyn Wallen

Composer and RWCMD Artist in Residence
Sign up to receive our latest updates
An email asking you to confirm your address will be sent. Please check your spam / junk folder if the email doesn't arrive within a few minutes.
The College takes the protection of all personal information seriously and is fully committed to the protection of the rights and freedoms of all individuals. We will process your data according to our privacy statement, which you can read at https://www.rwcmd.ac.uk/privacy