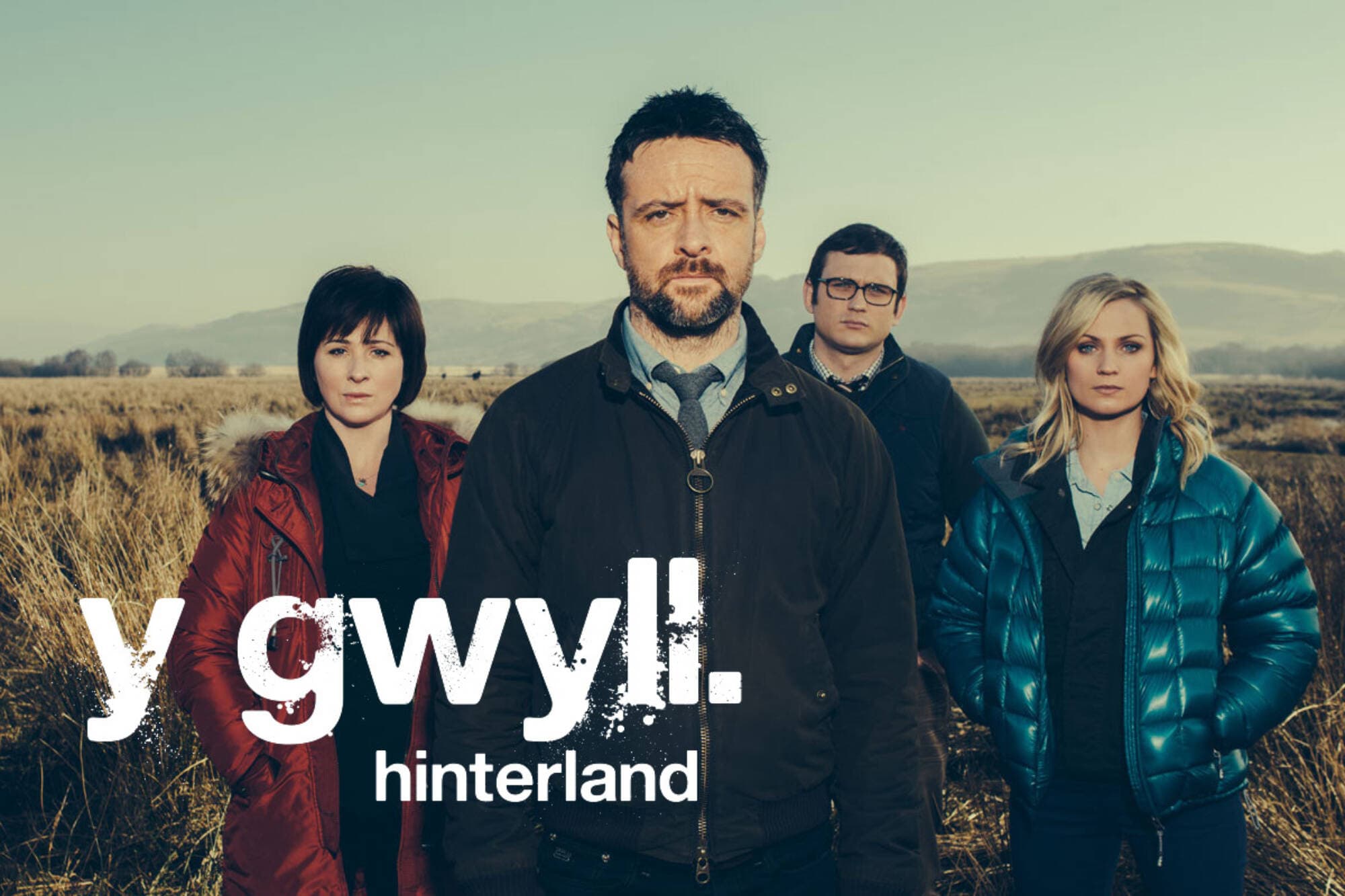 Real-time composition in support of the Welsh film and TV industry
The music of RWCMD Head of Composition John Hardy has played an integral role in several film and TV productions that have helped to place Wales on the cinematic map.
Hardy's group, John Hardy Music (JHM), which offers disciplinary opportunities to staff and students of RWCMD, was commissioned to write, perform, and record the soundtrack for two bilingual TV series: Y Gwyll (Hinterland – first broadcast in Welsh on S4C in October 2013; in English on BBC Wales and BBC Four in 2014) and Craith (Hidden – S4C 2018; in English, BBC Wales and BBC Four also in 2018). 
Y Gwyll was produced by the Fiction Factory with major funding from BBC Cymru Wales and S4C, and global distribution from All3Media. Craith was produced by Severn Screen with financial support and co-production involvement from BBC Cymru Wales, S4C, BBC 4 and All3Media. JHM's innovative, improvisatory approach to composition contributed significantly to the world-wide success of both series, which won between them nine Welsh BAFTAs.
Y Gwyll is set in west Wales – a hinterland rich in history and myth. The music underpins a quasi-mythical treatment of the Welsh landscape – timeless, misty, cold, and overcast – and at the same time conveys the cutting edge of a contemporary police procedural. Each episode has its own texture within an overall unified musical language.
Hardy worked with two recent graduates of RWCMD, Victoria ('Tic') Ashfield and Benjamin Talbott. Hardy's approach was to dispense with the conventional written score and re-engage on 21st-century terms with two techniques drawn from earlier treatments of music drama: real-time improvisation, characteristic of the silent film; and the leitmotif, here extended to include location, situation, and mood as well as character. 
Through using the historically grounded method of improvising to the moving image, and encouraging each member of the team to contribute to every part of the process, Hardy found a scheme that allowed not only for invigorating artistry, but also speed and efficiency. Upon completion of Y Gwyll, JHM was commissioned by BBC Wales and S4C to provide the soundtrack for Craith, which is set in north Wales.
Reviews of the music for Y Gwyll include: 'a haunting soundtrack' (The Guardian), and 'surely one of the loveliest soundtracks to grace a crime drama' (Radio Times). The music for Craith has been described as 'an ominous, skin-prickling soundtrack skilfully employed to heighten the sense of dread' (The Guardian).