Backstage pass - A term in the life of a Stage Management student
Ever wondered what goes on behind the scenes of a theatre production?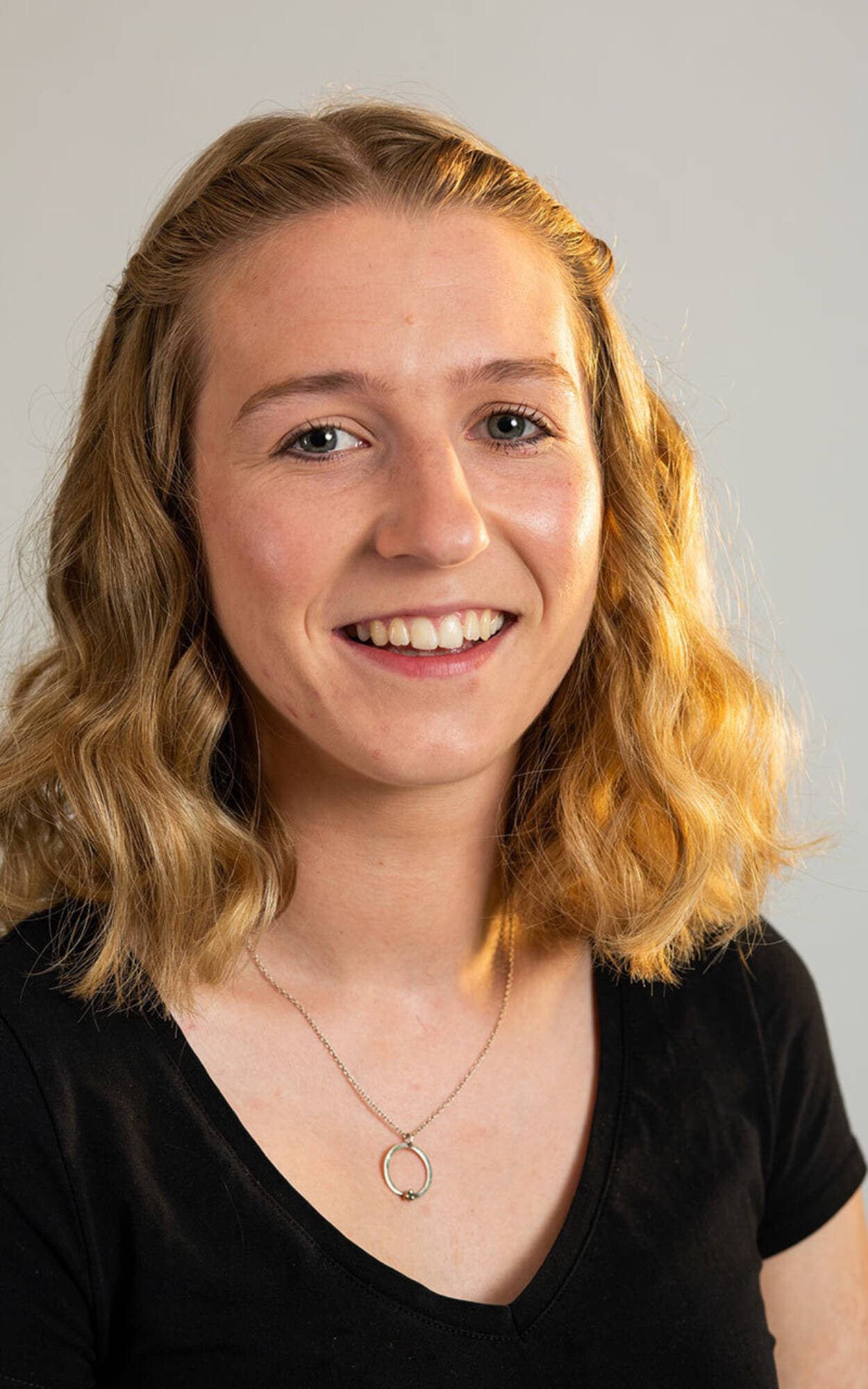 We've teamed up with MA Stage and Event Management student Georgina Pittman, who's currently the Deputy Stage Manager (DSM) on the musical London Road, to show us what a typical term in the life of a stage management student is like, which might include dressing up and getting on stage yourself!
So, let's start at the very beginning…
The beginning of any production starts in the 'pre-rehearsal' stage. Provisional prop lists are created, sourcing rehearsal props and furniture is done, rehearsals are scheduled, and of course, it's time to get your scripts.
Allow Instagram content?
This content is provided by Instagram. We need to ask for permission before viewing as they may be using cookies and other technologies to collect and process your personal data. For more information, please read their privacy policy , cookie policy. To view please accept below.
'As DSM for a musical, the script and score become a lifeline. We need them printed to write in any cues, blocking and other notes during the rehearsals and the performance.

This level of detail's needed in order to get from start to finish of any production. Without this, you'd be very lost.'
Props to the ASM
However, when Georgina was working as the Assistant Stage Manager (ASM) for Philip Pullman's Grimm Tales, sourcing and managing props became her main responsibility and she became very creative with how she went about sourcing them.
Allow Instagram content?
This content is provided by Instagram. We need to ask for permission before viewing as they may be using cookies and other technologies to collect and process your personal data. For more information, please read their privacy policy , cookie policy. To view please accept below.
'There are three main ways to 'prop': buying, renting and making. Grimm Tales consisted of a lot of sourcing for rehearsal props, in particular substitutes for actors to practice with in rehearsals while we sourced the final props. One such item was a paper crown!'
Let's get rehearsing
'It all starts with providing cast lists and call times, marking up the rehearsal room, booking any additional rehearsal space and catering that's needed. Thankfully, the College has the canteen and SU space, so the comforts are already there!'
Allow Instagram content?
This content is provided by Instagram. We need to ask for permission before viewing as they may be using cookies and other technologies to collect and process your personal data. For more information, please read their privacy policy , cookie policy. To view please accept below.
DSM – building an in-between service
'Throughout the rehearsals of London Road, I've been working alongside my fellow stage management team, the director, the musical director and the cast, marking in the blockings for scenes and any cues.'
'Being a DSM is, in my opinion, all about providing a service that creates that perfect in-between for the cast and crew.

I used to dance when I was younger, so I'd say I come from a performing background. I find that the role of a Deputy Stage Manager is as close to being on stage as a backstage person as you can get.'
'However, what you might not know is that I'm also responsible for taking minutes for production meetings and writing up daily rehearsal reports. I secretly enjoy it because I can bring out my favourite stationary.'
Dress, tech, showtime!
All the hard work is coming to life! However, the job isn't over yet for a DSM…
'During the dress and tech rehearsals and the show itself, I'm the key communication point between front-of-house and backstage.'
During her placement on Grimm Tales, Georgina talked about being hands-on with props and even making an appearance on stage during the show.
'With Grimm Tales, we had to move props midscene, which can be a really important task for an ASM. You have to be prepared to blend in with the scene, even if that means dressing up as a waiter and donning a very realistic moustache.'
Allow Instagram content?
This content is provided by Instagram. We need to ask for permission before viewing as they may be using cookies and other technologies to collect and process your personal data. For more information, please read their privacy policy , cookie policy. To view please accept below.
'As well as calling cues for the production team, I'm keeping track of the actors and making sure they aren't late for any entrances. In London Road, because it was in a studio, I was doing all of this via lighted buttons and without speaking a word!'
Post show get-out
When any show finishes, it's time to clear the space ready for the next production.
'We all muck in with the get-out. The sooner we can get all the props, staging and lights out and packed away, the sooner we can go home, rest and prep ourselves ready for the next one.'
'Everyone in College is always happy to help each other and that's something I really enjoy and love about studying here.'
Allow Instagram content?
This content is provided by Instagram. We need to ask for permission before viewing as they may be using cookies and other technologies to collect and process your personal data. For more information, please read their privacy policy , cookie policy. To view please accept below.
What next?
When London Road closes Georgina's moving onto her external placement for the summer term where she gets to learn on the job among other professionals outside the College environment. She's also hoping to work in the West End Musical Theatre industry as a career.

'I've loved working on London Road. It's been a privilege to tell the story of women's voices and safety through this production, and work alongside a brilliant group of females within our team.'
Thanks to Georgina for sharing her experience throughout this term.
First published: 05/04/2022