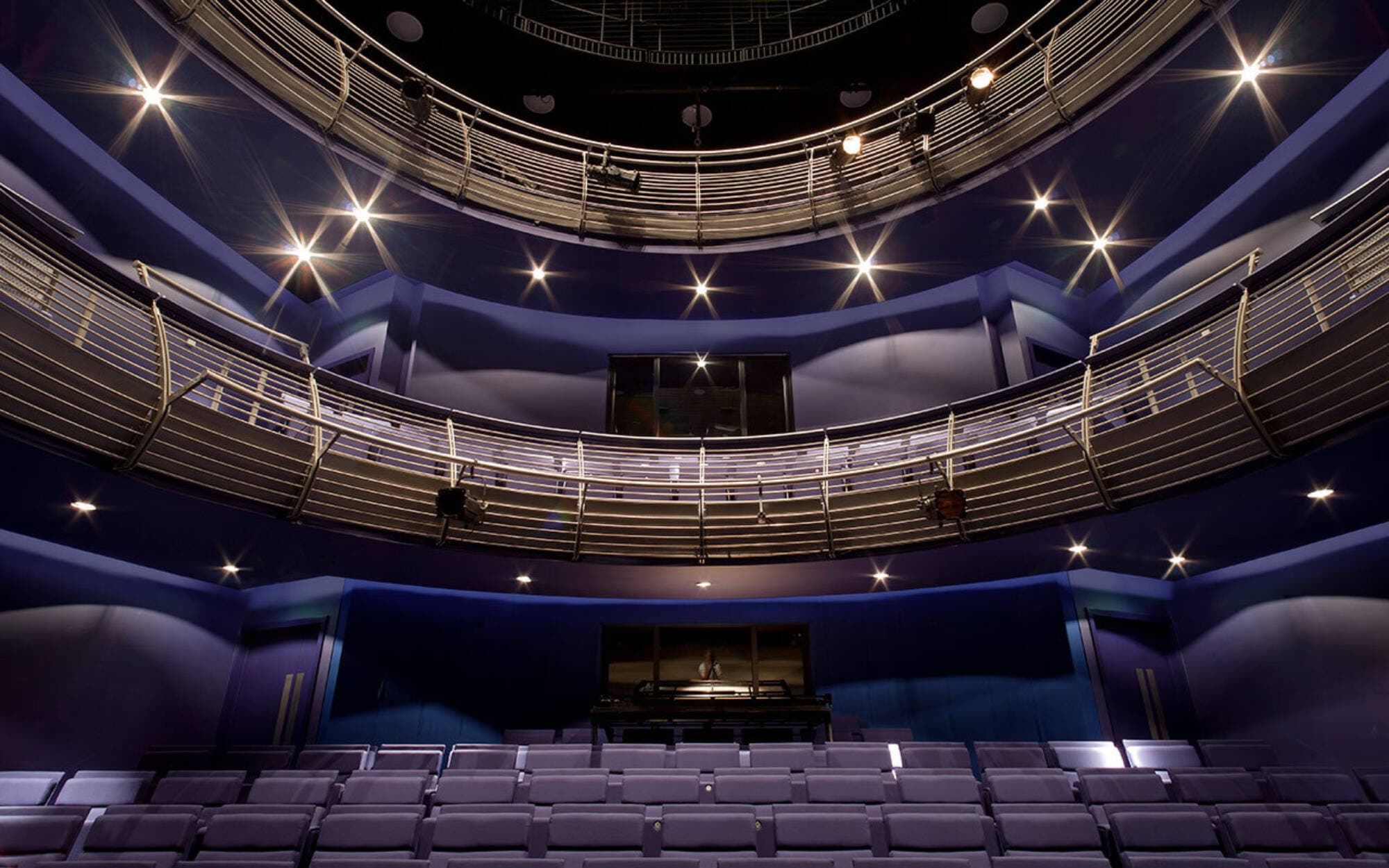 Richard Burton Theatre
The Richard Burton Theatre seats 180 people and boasts state-of-the-art facilities. Its contemporary design ensures the closest possible relationship between audience and performers.
About the theatre
---
The Richard Burton Theatre is named after one of Wales' greatest actors. Its contemporary horse-shoe design with its deep violet interior melts away to leave the audience focused fully on the performance.
A look inside the theatre
Richard Burton Company
The theatre is home to the Richard Burton Company our in-house theatre company comprised of final year student actors and stage managers working alongside students from the College's production and design courses. Every year, they will stage around fifteen productions from classic plays to contemporary drama to new writing, directed by industry professionals.
What people say about us
'These are state-of-the-art facilities I could only have dreamed of when I entered the profession.'