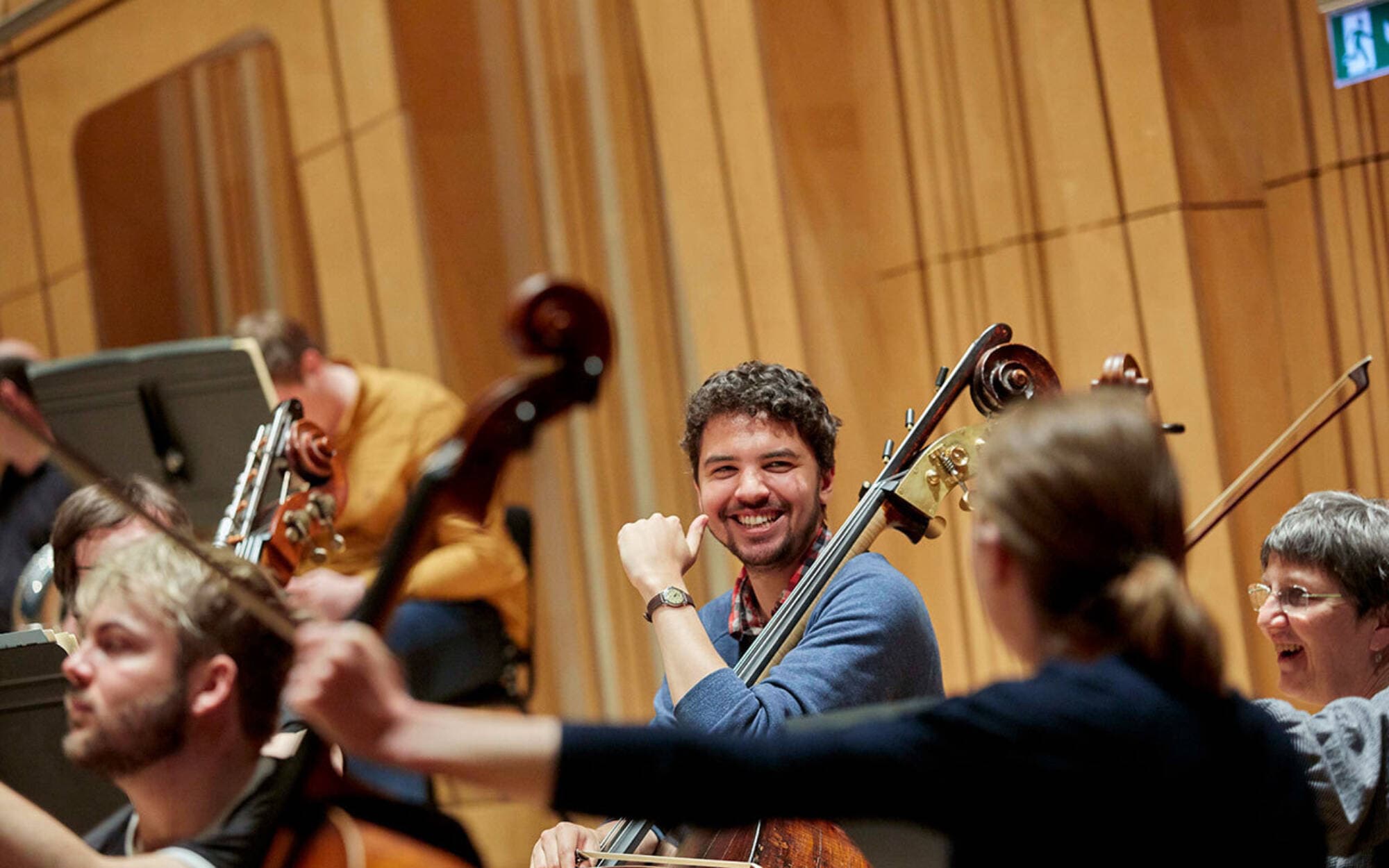 Financial support
We're passionate about ensuring our students have the support they need while studying here and our range of scholarships and bursaries can help you on your way.
Scholarships
Scholarships are a form of extra funding made available thanks to the generosity of individual donors, businesses, and trusts and foundations, who are committed to assisting our students throughout their studies. They are entirely separate from student finance funding, and so do not need to be repaid.
Am I eligible?
The following students will be prioritised for scholarship support:
Students with protected characteristics with particular emphasis on ethnic diversity and disability
Students in financial need (currently household incomes of below £30,000)
Welsh domicile students (Students who have been a resident in Wales for six years)
For Music courses, priority is given to students studying endangered instruments such as the bassoon, French horn, viola, double bass, and oboe, as these currently have the lowest uptake and are most highly sought after at a professional level. There are also a limited number of exceptional talent scholarships available, which will be allocated by the head of study after the audition process is complete.
The Admissions office will send out the scholarship application form directly to candidates, with details of any relevant deadlines.

All scholarships are awarded for the duration of study unless otherwise stated and are subject to satisfactory progression and engagement with the course.
We are not able to guarantee to consider applicants who submit an application after the course deadline for scholarship support.

What scholarships are available?
Below are a few examples of externally funded awards and scholarships we offer.
Undergraduate bursaries (UK students only)
We offer bursary support, which is available on top of government-funded maintenance grants and loans. 
All first-year UK undergraduate students with an assessed household income of below £30,000 are eligible for bursary support of up to £1,200 per annum, for the duration of their studies, as follows. It will be paid in 3 termly instalments.
Please note that bursary support is only available to students studying for their first undergraduate degree.

| | |
| --- | --- |
| Household income | |
| Bursary amount | |
| | |
| --- | --- |
| Household income | |
| Bursary amount | |
You do not need to apply for a bursary. Your eligibility will be determined through the statutory means test conducted by your UK student funding body to determine qualification for state grants and loans.
However, we will need to receive your data from your award authority regarding your household income. 
If you wish to be considered, please ensure that you do not tick the box on your initial Student Finance assessment form to withhold consent to share this information.
RWCMD Student Hardship Fund
Our Student Hardship Fund is available to all UK and EU students who are experiencing financial difficulty during their studies and once you have applied, you may be awarded a non-repayable grant to assist with these costs.
Current students can access the Hardship Fund application form and further information here