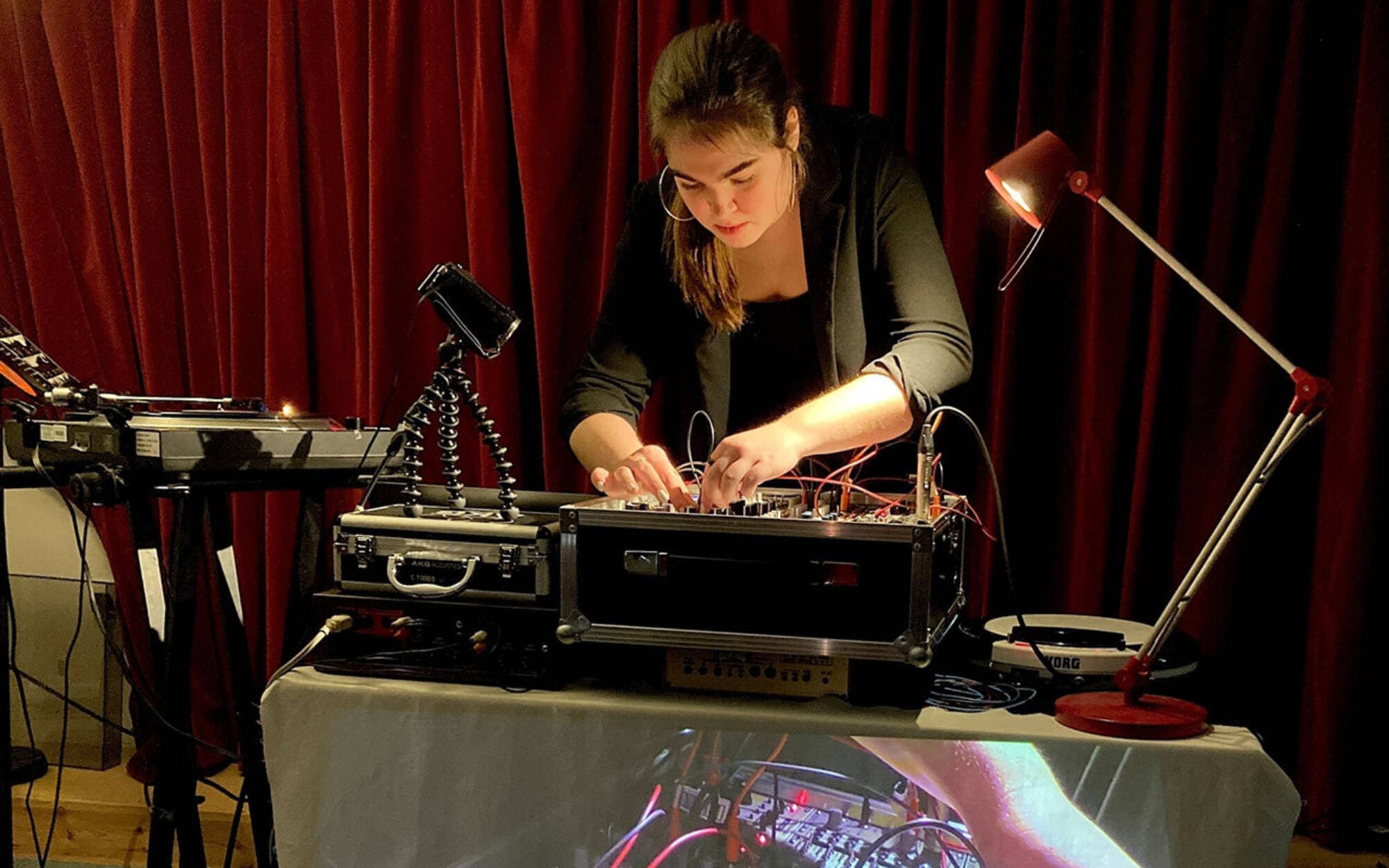 MMus Composer-Performer
Award:

MMus Composer-Performer

Awarding body:

University of South Wales 

Location of study:

Cardiff (RWCMD and Old Library) 

Start date:

22 September 2024

Duration:

2 years full time

Course code:

826F - UCAS Conservatoires
Introduction
---
Study two specialisms at the highest level, composing innovative creative work alongside performance training with some of the industry's best practitioners.

Course overview
Our course, which focuses on both music composition and performance, helps you to develop the skills you need to pursue a professional career as a multi-faceted artist.
You'll develop a distinctive creative voice through tailored training with renowned tutors who have close ties with industry. Along with your one-to-one tuition, you'll have coaching, seminars and practical classes to support your study.
Equipped with a broad knowledge of compositional techniques and professional approaches, you'll compose new, stimulating work that you can share with audiences across the College and beyond.
When it comes to performing, you'll develop the technical, stylistic, artistic and intellectual skills that form the basis of all performance at the highest level. Outside of your training, you'll have opportunities to showcase your talent in our world-class facilities.
Research and reflection underpin the development of your creative artistry, but collaboration is also vital to your programme of study. You'll work with like-minded artists in different departments across the College to curate exciting and innovative performance projects.
Testimonials
'It's really the best of both worlds. I can finally work on two crafts which I love and discover the ways they overlap. I can fully make my artistic voice heard now.'
'The College feels like a place of true investigation into what the future of music will be like, in all its forms, asking the important questions of our time about music and drama.'

Errollyn Wallen

Composer and RWCMD Artist in Residence
Why study this course?
You'll get a mix of one-to-one lessons – which we call 'principal study' – along with performance classes, seminars, workshops, masterclasses and coaching.

You can tailor your programme of study to reflect your interests and career ambitions.
From the outset, you'll be allocated a principal study tutor from within a team of specialists. They include renowned instrumental and vocal soloists and chamber musicians, distinguished coaches, prominent composers, conductors and creative artists in a range of genres – plus principal players in major orchestras and ensembles. They offer you not only first-rate teaching, but mentorship and networking opportunities as well.

While our course is structured to offer you a large amount of individual training, it also provides numerous chances to work with students on your course and those from different departments (like drama). It's not just about creating exciting new work but building relationships that will extend beyond graduation.
Our local, national and international ties with leading arts organisations offer opportunities to network or find mentors, helping you to form the foundation of a successful career in the music industry.
Internationally renowned artists visit the College as part of our public performance programme. You'll get a chance to take part in their masterclasses, where they'll offer crucial guidance in taking your artistic abilities to the next level.
During your course, you'll also create and curate your own performance projects, allowing you to conduct more detailed research into areas that interest you. And, as part of our annual showcase for graduating students, you'll take on the role of project manager in bringing your individual performance together. This may include recruiting and rehearsing players, liaising with technical operations over logistics and supplying all promotional information.
For much of your second year, you'll focus on developing professional projects that use your skills and talents outside of the College and in the community. Areas you can focus on include research, teaching, community music, collaborative creative practice, composition and digital artistry. 
Part of this work includes meeting with a specialist mentor, offering support and helping you to broaden your network of industry contacts.
Sign up to receive our latest updates
An email asking you to confirm your address will be sent. Please check your spam / junk folder if the email doesn't arrive within a few minutes.
The College takes the protection of all personal information seriously and is fully committed to the protection of the rights and freedoms of all individuals. We will process your data according to our privacy statement, which you can read at https://www.rwcmd.ac.uk/privacy