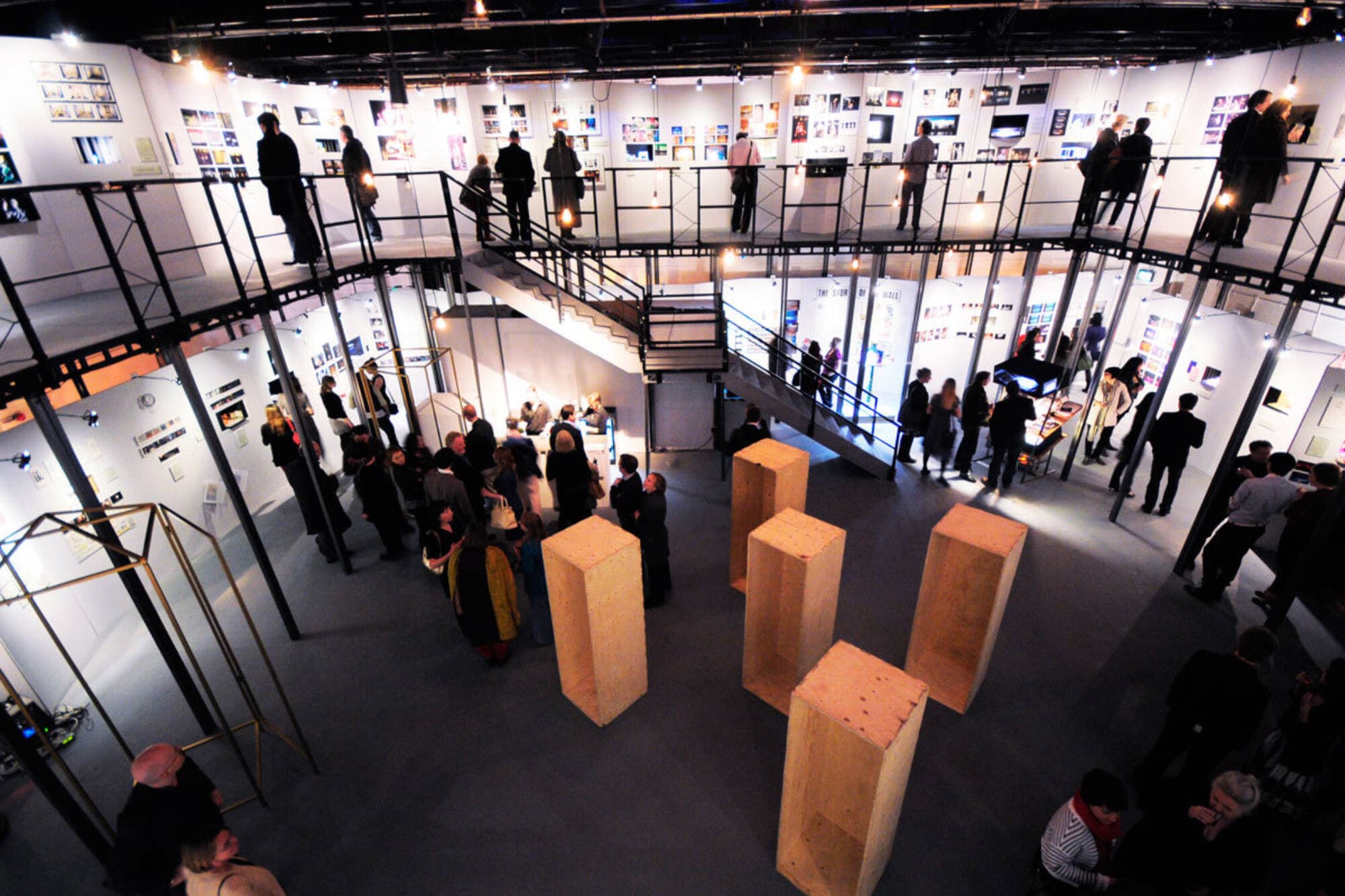 Three international design exhibitions showcasing production arts in Wales
Sean Crowley, RWCMD Director of Drama, has played a leading role in three international exhibitions that showcased aspects of production arts in Wales. Through their pioneering volunteer and internship schemes, these exhibitions have had a major impact on the careers of students and young practitioners.

Sean curated and organised World Stage Design 2013, which was held at RWCMD. The exhibition was visited by over 10,000 international attendees and included a volunteer programme that focused on the development of artists in the early stages of their careers.
In 2018, RWCMD hosted OISTAT50, the 50th anniversary exhibition of the Organisation of International Scenographers, Architects and Theatre Technicians, which Sean again curated and organised, and for which he contributed a personal exhibit of the contents of the late Paul Brown's design studio. 
Paul Brown was born in Glamorgan and trained in Wales before becoming one of the most celebrated designers for opera, theatre, and film in the world. He left his studio to RWCMD, where Sean built an 'exploded studio' that allowed viewers to experience the feeling of being with the artist at work. The contents of the studio remain at RWCMD, where students frequently take inspiration as they work on their own visions.
Following the success of OISTAT50, Sean was invited to exhibit part of Paul Brown's studio at the Prague Quadrennial Fragments exhibition in June 2019. Previous exhibitors at the Prague Quadrennial of Performance Design and Space have included Salvador Dalí, Josef Svoboda, Oscar Niemeyer, Tadeusz Kantor and Renzo Piano. 
Significantly, in 2019 for the first time, Wales was invited to exhibit in its own right and not as part of the UK. At PQ2019, Sean was asked to lead a flagship internship programme, building on the work of the volunteer programmes at WSD2013 and OISTAT50. These internship programmes have played an essential part in supporting early career development within a global industry and have now become an embedded feature of these flagship industry events.