Linbury Prize Design success again with five RWCMD winners
The College's extraordinary track record of Linbury Prize for Stage Design winners and finalists remains unchallenged. With five of this year's recipients coming from the College it means that almost half of the 60 finalists over the last five Linbury Prize years have studied at RWCMD.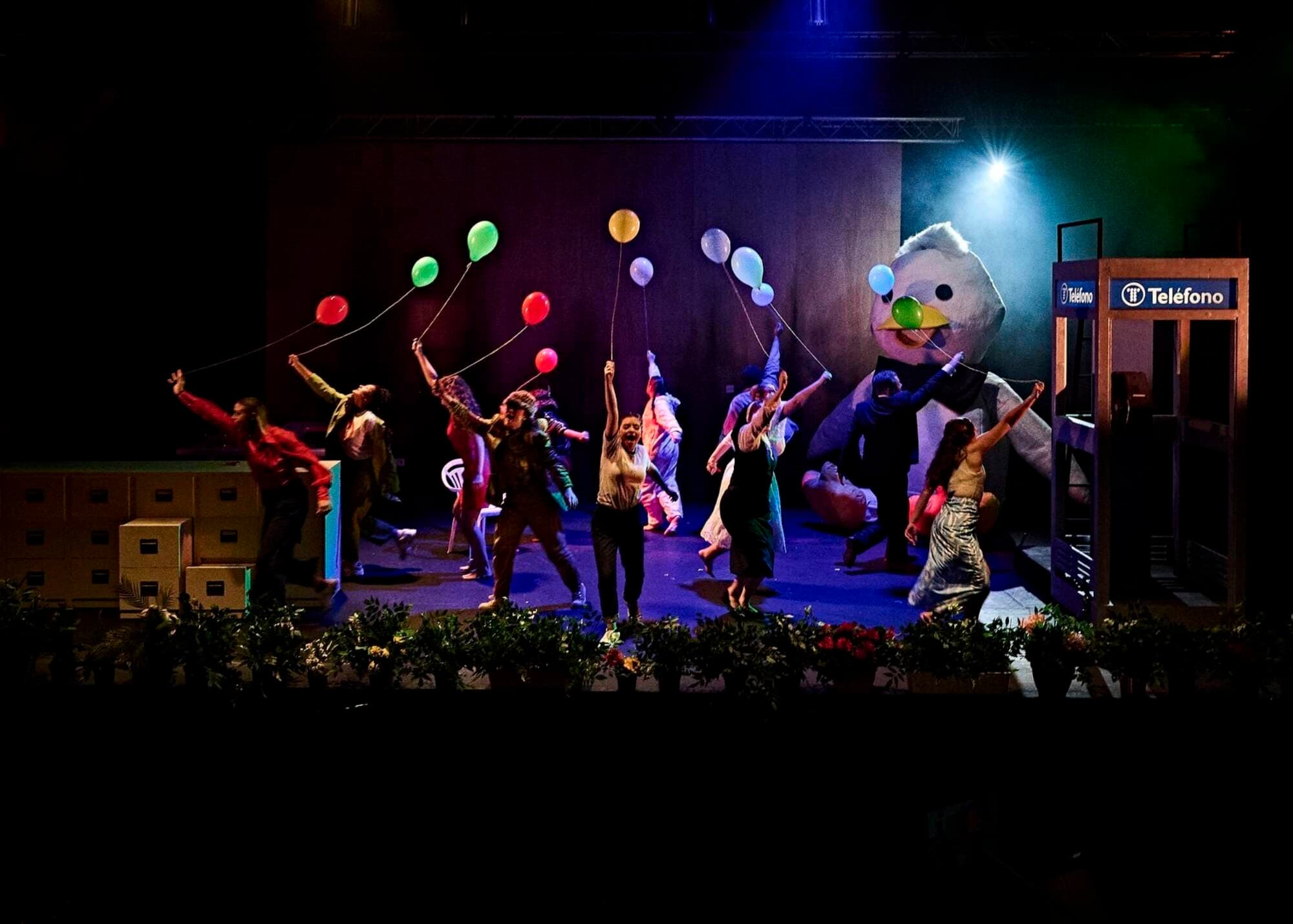 Congratulations to RWCMD Design for Performance grads and designers, Ola Kłos, Ania Levy, Bethan Wall and Jodie Yates. 
And to Yijing Chen who was previously an undergraduate at Royal College of Speech and Drama and is now in her second year studying for an MA here at RWCMD.
What defines an RWCMD designer?
The prestigious Linbury Prize, the UK's only nationwide award for emerging design talent, is awarded every two years and supports designers to develop a sustainable career in the creative industry.
All five RWCMD designers embody the spirit of training across the College, embracing collaboration, and a fearless approach to taking their art into new places, exploring the space and its relationship with an audience to challenge and engage.
Sean Crowley, Head of Design and Director of Drama is passionate about making the Design for Performance course as accessible as possible, encouraging people who wouldn't normally think of studying at a conservatoire to apply.
'The course is very much about doing. It's a hands-on practical course and if you're artistic and have a passion for collaboration and making then it could be the right course for you.'
Their work is showcased at the Linbury Prize for Stage Design Exhibition, which opened on 13th November the National Theatre, London, and is on until 30th March next year.
RWCMD in the industry
This year's Linbury recipients join an impressive roll call of RWCMD finalists and winners. RWCMD grads go on to successful careers designing productions across theatre, ballet, opera and screen. Recent highlights include:
Debbie Duru winning the Black British Theatre Awards Theatre Design Recognition Award. Debbie works across theatre, film, fashion and television and was a Linbury finalist in 2019. She was also nominated for an Offie for costume design for 'Alice in Wonderland' at the Poltergeist Theatre, Brixton House

Costume designer Gabriella Slade won a Tony award and an Olivier nomination for 'Six' the musical and is about to design the costumes for Andrew Lloyd-Webber's re-imagining of 'Starlight Express'.
Olivier nominated Tom Scutt's multi-award winning set and costume design for the smash-hit West End production 'Cabaret', which has recently starred RWCMD's Callum Scott Howells in the role of Emcee, and is soon transfering to Broadway.
Emily Bates who worked as a junior set designer on 'Barbie' the movie.
Not forgetting all the many grads who have worked on 'Doctor Who' over the years.
Studying Design for Performance at RWCMD
Linbury finalist Ola Kłos found that studying at RWCMD gave her the opportunity to discover the wide range of design opportunities within the world of performance.

'You'll definitely get inspired by your tutors and guest lecturers whose goal is to equip you with tools and confidence you need to succeed as a designer/maker,' she said. 'It's a great place to be if you love designing/making/creating and have a love for performance arts.'

Ola Kłos

Linbury Prize winner and RWCMD grad
Fellow finalist Bethan Wall, who was supported by a Leverhulme Scholarship, agreed and added her advice for potential students, 'It's a really supportive course, so always ask if you need anything.'
'The intensity of the course and the immersion in a discipline is amazing and helps you to focus on what you want to do and how to achieve it.

I would also say do it! The design department is full of amazing people making amazing things and it was great to be in that environment surrounded by talented people all day everyday.'

Bethan Wall

Linbury Prize winner and RWCMD grad
What does it mean to be a Linbury Prize finalist?
The Linbury Prize is a huge achievement and gives new graduates an amazing start to their career. As current MA student Yijing Chen said,

'I believe it will be a bridge between my academic life and my professional design career. I'm really looking forward to the further placement opportunity the Linbury Prize offers.'

Yijing Chen

Linbury Prize winner and RWCMD Design for Performance student
'Winning the Linbury is a huge boost of energy and confidence to keep going. It feels great to be recognized for the work you have done by such an inspirational and well-experienced group of people.'

Ola Kłos

Linbury Prize winner and RWCMD grad
The Linbury Trust
Lady Anya Sainsbury established the Linbury Prize in 1987 with a vision to support innovative British stage design and emerging talent. The former Royal Ballet Company ballerina Anya Linden, a Fellow of RWCMD, has worked closely with the College for many years. The Linbury Trust, a combination of her maiden name and her husband John Sainsburys' surname, has championed the arts for over 40 years.
The Linbury Trust has also contributed to a range of projects including the creation of RWCMD's world-class performance facilities in 2011 and, most recently, the Sir Geraint Evans Centenary Scholarship in 2022.