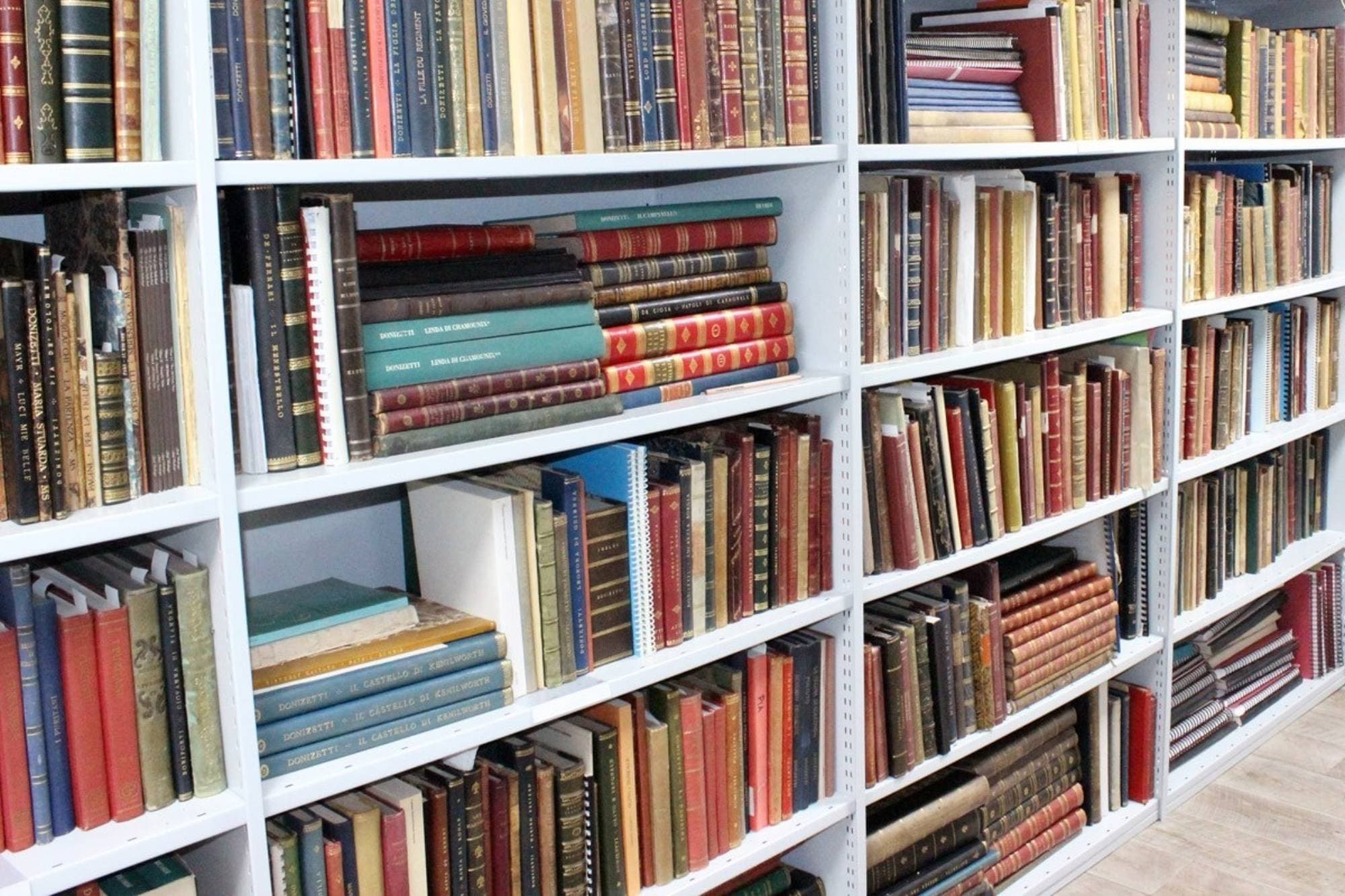 The Foyle Opera Rara Collection
Now at the centre of the Royal Welsh College of Music & Drama's special collections, the Foyle Opera Rara Collection is free to access and open to everyone. Reflecting the interests of Patric Schmid and Don White who founded Opera Rara in the early 1970s, the collection focuses on the great Italian bel canto tradition and features a wealth of material which provides a unique insight into opera production in the nineteenth century.
How can the collection be accessed?
This collection is free to access and open to everyone. Whether you are a researcher, a singer, a musician former student, or a curious member of the public, they can be used to aid your research, answer a burning question, or to inspire creative projects.
Access is by appointment only, but if you are interested in seeing or finding out more about any of our collections, contact us by emailing archives@rwcmd.ac.uk (please give us at least a week's notice). The scores are catalogued on the RWCMD library catalogue (the search can be modified to only include this collection by selecting it on the dropdown menu to the right of the search bar). The archive catalogues can be found on Archives Hub. Digitised items from this collection can be viewed on the RWCMD Archives Flickr page.
Acknowledgements
The Royal Welsh College of Music & Drama was able to acquire the Opera Rara Collection following a major grant from the Foyle Foundation. The Foyle Foundation also generously funded the relocation of the collection and the employment of an archivist for the first year of the collection being in Cardiff. We are also grateful to the Colwinston Charitable Trust, which has funded work on the Collection, including its storage, cataloguing and care, as well as employing an archivist for a further year. Manuscripts from the Collection have been conserved thanks to a grant from the National Manuscripts Conservation Trust, supported by the Welsh Government.