Struan Leslie
Job Role: Head of Movement
Department: Acting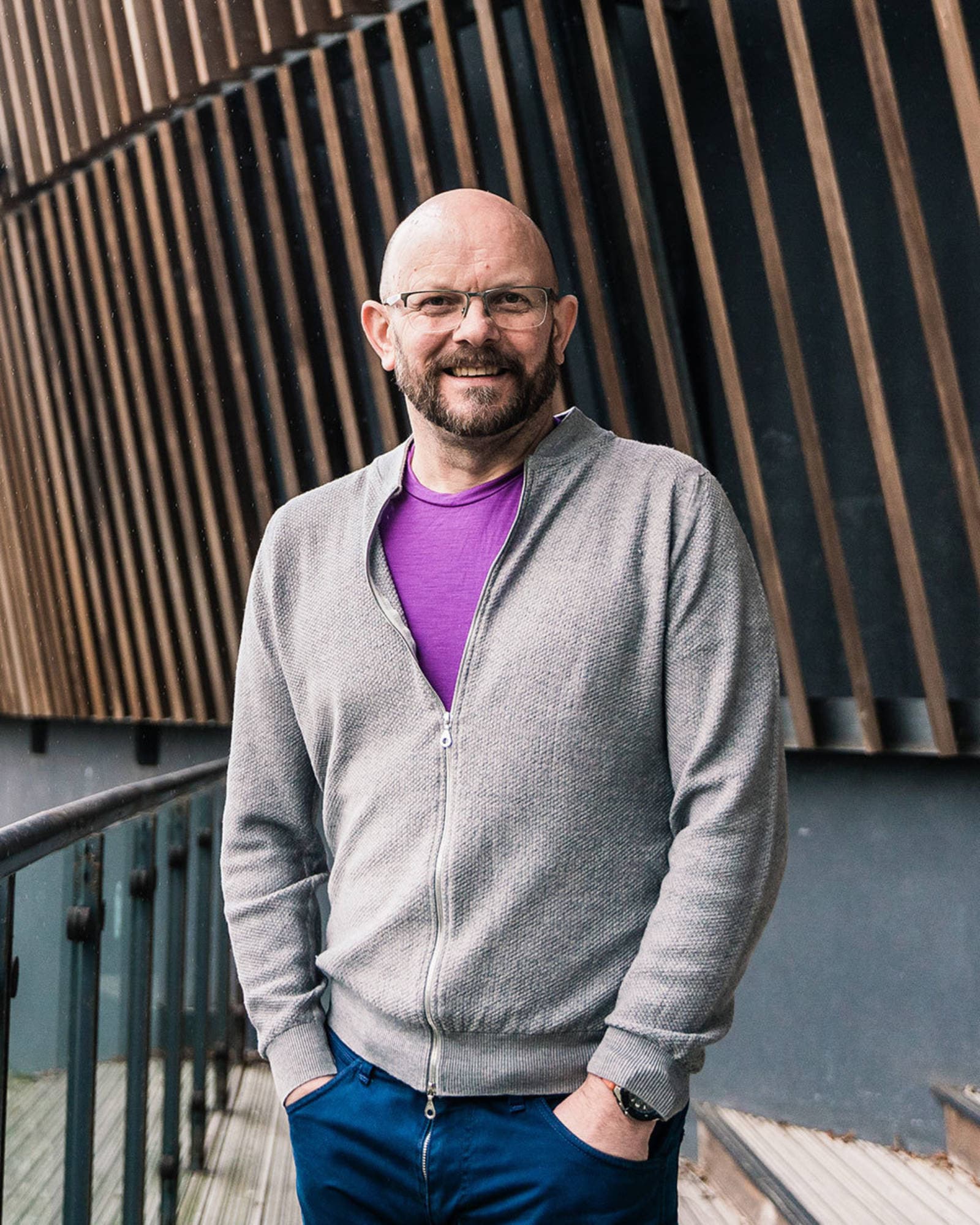 Biography
Struan Leslie has been creating movement-based theatre and performance for more than 35 years as well as teaching and training at the highest level. This includes plays from ancient, early modern and contemporary periods, circus, oratorios, operas as well as his own devised productions and dance works. He has taught as a practitioner and director at all UK Drama conservatoires.
He was the founding Head of Movement at The Royal Shakespeare Company from 2008-2014. As well as on stage Struan's work has been seen of television and film. Articles about his work and practice have been widely published.
Expertise
Struan's teaching is founded in his extensive experience in creating performers and for performances.
His teaching practice is founded in over 35 years of exploration and practice-based research in theatre making. This work has developed from his training as a dancer and choreographer in the UK, London Contemporary Dance School – 1982-85) and the USA (Naropa Institute).

Struan has a pluralistic practice found in pure movement applied with specificity and rigour enabling the performer to respond to the creative process with ownership. He has collaborated extensively with many of the UK's most highly regarded directors.
Over a 15-year period, he was Movement Director and choreographer on some 35 productions directed by the acclaimed Katie Mitchell including seminal productions of Ancient Greek plays at the National Theatre as well as Operas and Oratorios at Welsh National Opera.
Struan has collaborated with directors including Neil Bartlett, Roxanna Silbert, Michael Boyd, Gregory Doran, Nicholas Hytner, James Dacre, Dominic Hill and Phillip Howard.
His work has been produced by theatres including the National Theatre London, The Royal Shakespeare Company, Dundee Rep, Traverse Edinburgh, Citizens Theatre Glasgow, Chichester Festival Theatre, Donmar, Theatre for a New Audience, New York, American Repertory Theatre, Teatro Piccolo Milan, Theater Bielefeld.
Notable Achievements
Struan was the founding Head of Movement at The Royal Shakespeare Company from 2008-2013, creating movement and choreography for over 100 productions.
He has, for over 20 years, been a regular visiting professor and director in the Faculty of Fine And Applied Arts at University of Illinois Champaign-Urbana where he has variously been the George A. Miller Visiting Artist and the Board of Producers Visiting professor.
Ohio State University Struan presented the Jerome Lawrence and Robert E. Lee Theatre Research Institute Lecture 2011-2012.
Links to relevant research/projects
Struan's work has been the subject of scholarly investigation; Macintosh (2012), Halstead and LaBelle (2019), Tashkiran (2020) and Rodosavlijevic (2020)
Areas of Struan's research include
Writing and reading body in performance
The creation and the role of Chorus in performance; in plays both ancient and modern, music as choirs in concert and opera
Teaching and training performers
Collaborative devising processes
The nature of embodiment in relation to music