Emyr Roberts
Job Role: Keyboard Musicianship
Department: Piano
Honours: MA (Performance Studies), B.Mus (Hons), LRAM,LTCL,PGCE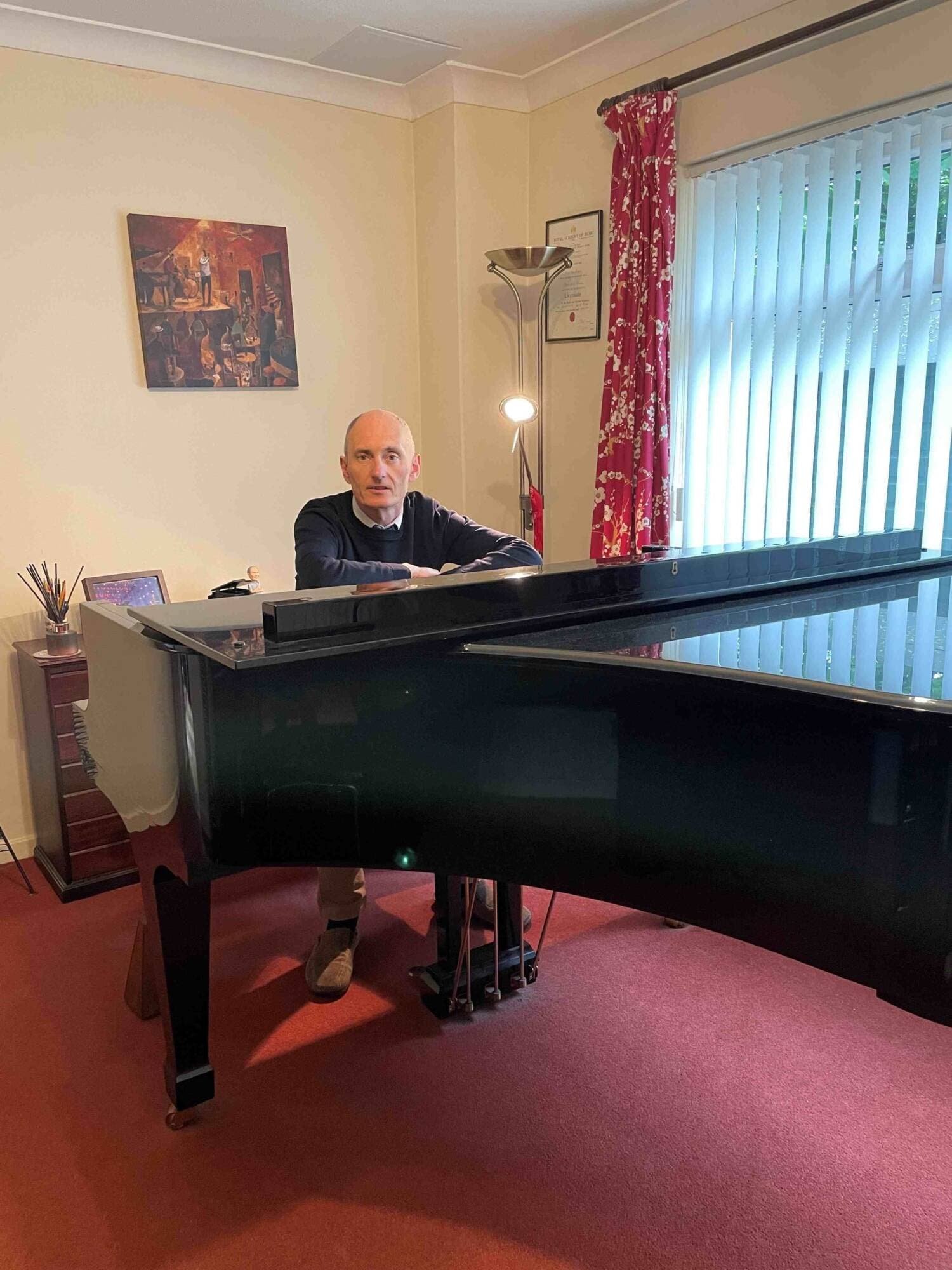 Bywgraffiad Byr
Emyr Roberts MA (Performance Studies), B.Mus (Hons), LRAM,LTCL,PGCE is a piano tutor and accompanist at Cardiff University. Emyr teaches advanced keyboard skills at both undergraduate, and postgraduate level, at the Royal Welsh College of Music and Drama.
Emyr teaches the piano to a wide range of pupils at both Monmouth School for Boys and Girls. He is a Grade, Diploma and Jazz examiner and Trainer for ABRSM and had undertaken extensive examining tours in the United Kingdom, Spain, Italy, Portugal, South Africa and Turkey He is also head of the keyboard department for ESTA education which delivers several post graduate courses across the world.
In his capacity as a piano mentor for ABRSM Emyr has delivered professional Development Courses in the United Kingdom, Hong Kong, Singapore and Indonesia.
After graduating from Sheffield University Emyr pursued a one year post graduate diploma course in London before commencing an MA at Cardiff University. Prior to starting his studies at Sheffield Emyr undertook piano lessons at the Paris Conservatoire with Yvonne Loriod, wife of the French composer Olivier Messiaen.
Emyr is a fluent Welsh speaker and his hobbies include watching live sport, walking and cooking.