Visas
We recommend that you check to see if you need a UK visa. This will tell you what visa you need to apply for.
If you are coming to the UK for a programme that is less than 6 months in length, you will be able to come to the UK as a Standard Visitor. If your programme is for 6 months or longer, you may need a Student visa.
You can also refer to the information provided by our parent institution, the University of South Wales (RWCMD is part of the University of South Wales Group), and the UK Council for International Student Affairs.
Our Admissions Team will be on hand to help you if you have any queries regarding your visa.
Travel
The UK has airports in all of its major cities, so you should have no trouble getting here. The map below shows the travel times by train to Cardiff from the main UK airports:
Cardiff Airport – 45 minutes
Bristol – 1 hour 37 minutes
London – 2 hours
Birmingham – 2 hours
Manchester – 3 hours 30 minutes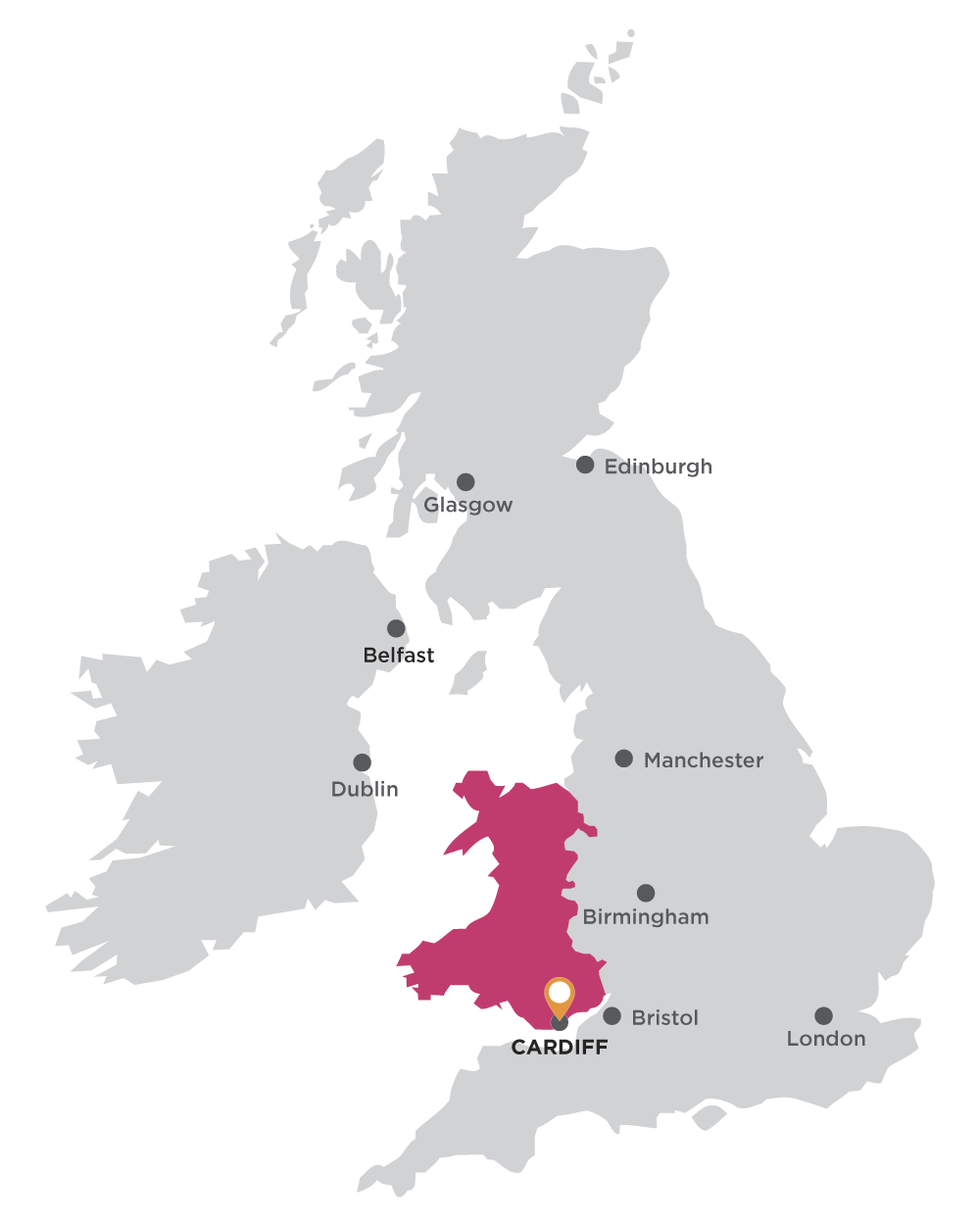 Travel to Cardiff
We usually recommend that you book a flight to Cardiff, Bristol, London Heathrow, or London Gatwick.
London Heathrow and London Gatwick airports have train stations linking to Cardiff (Heathrow via Central London (Paddington station), and Gatwick via Reading).
Train tickets can be bought in advance or at the train station. Further information about services and booking is available at National Rail Enquiries – www.nationalrail.co.uk or telephone +44 (0)8457 48 49 50.
Heathrow, Gatwick, and Bristol airports also have direct bus links to Cardiff. You can find further information by contacting National Express – www.nationalexpress.com or telephone +44 (0)8717 818181.
There is a bus service that runs every 20 minutes from Cardiff Airport directly to Cardiff. You can find a timetable at www.traveline.cymru. Tickets are priced from £5 and the bus will take you into the city centre.
Alternatively, you can a take a taxi directly from Cardiff Airport to Cardiff city centre (www.cardiff-airport.com/by-taxi/). This will cost around £35. Taxis can be hired from the Flight Link Wales taxi office, which you will find immediately outside the Arrivals Building or can be booked in advance via web booking.
There is a taxi rank located at Cardiff Central Bus & Train Station; taxis from here to your accommodation will cost approximately £5-£10, depending on where your accommodation is located.
UK Visas and Immigration have published 10 Top Tips for all international students when they arrive in the UK.