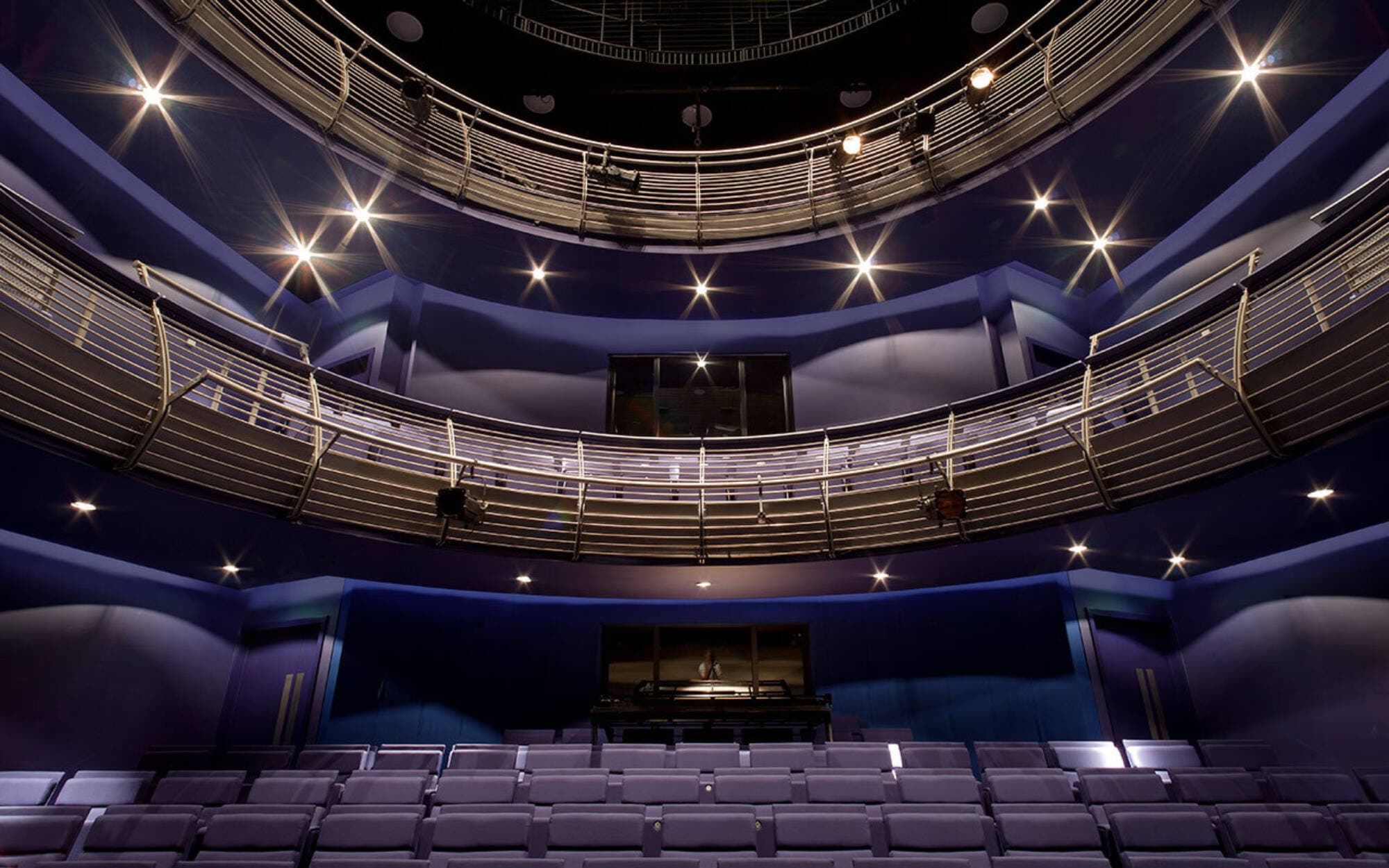 MA Arts Management graduates
Our arts management training equips students with the skills and experience needed for a career in the creative sector. Here you can read what some our recent graduates are doing now.
​Tom Bache
Since graduating from RWCMD, Tom has worked for two leading London arts institutions - the Southbank Centre and the British Film Institute. He joined Southbank Centre in 2018 whilst studying. He worked for a variety of departments including Ticketing & Membership, Planning & Events and in the Arts Programming team, while remotely completing his MA.
Tom subsequently moved to the British Film Institute to join their events team as Events Team Coordinator. During the pandemic, events were halted, and Tom joined the Culture Recovery Fund (CRF) team. The fund was set up for the independent cinema sector across England whose businesses had been unavoidably interrupted by the COVID-19 pandemic.
Tom is interested in maintaining a sustainable and diverse UK cinema exhibition sector, and he currently works in the UK Wide Audiences team on the BFI Film Audience Network (BFI FAN). It is a collaboration of eight film hubs, managed by prominent film organisations and venues across the UK. This also includes working with Film Hub Wales, for which Cardiff's Chapter Arts Centre is the lead organisation.
Isobel Craven
Isobel began her career with BBC Orchestras after graduation. She participated in project work for BBC National Orchestra of Wales before relocating to Manchester to work in orchestra management for BBC Philharmonic. Isobel moved back to Wales in 2018 to work for Welsh National Opera in artistic planning with an emphasis on schedule coordination and resource planning.
Isobel is currently Artistic Planning Manager for Welsh National Opera, responsible for the scheduling of the company's productions from rehearsals to performances and tours, along with the project management of a company-wide planning software system.

Lauren Hill
Lauren studied Music at the University of Oxford, where she focused on composition and piano performance as well as singing as a choral scholar at Oriel College. Lauren's interest in organising concerts and her enjoyment of music education and outreach work led her to study for the MA Arts Management at RWCMD from 2020 to 2021.
Highlights from this time include working with the National Open Youth Orchestra and BBC National Orchestra and Chorus of Wales to develop opportunities for disabled musicians. As part of the course, Lauren also completed professional placements with Tŷ Cerdd Music Centre Wales and BBC Cardiff Singer of the World Competition.
Since graduating, Lauren has started a new role as a Production Assistant with Britten Sinfonia where she has enjoyed a varied start to her career, helping plan and deliver the orchestra's concerts and creative learning projects.
Siân Jenkins

After graduating with a BA in Music from the University of Nottingham, Siân started studying for the MA Arts Management in 2020, undertaking work placements at RWCMD as well as at the BBC National Orchestra of Wales.
Siân progressed into the industry as a Development Assistant at Sadler's Wells Theatre, before being promoted to Corporate Partnerships & Events Coordinator. In her current role, Siân supports all aspects of corporate fundraising through delivering bespoke events and other benefits to corporate sponsors, as well as creating engaging sponsorship proposals to attract support.
After nine months at Sadler's Wells, Siân will soon be moving to the London Philharmonic Orchestra (LPO) as Corporate Relations Manager; a role that will offer her additional challenges and an opportunity to make a significant impact on the LPO's corporate portfolio through building creative proposals and working with the musicians on creating occasions for sponsors.
For Siân the fundraising module as part of the MA Arts Management was instrumental in choosing her career option, and the industry knowledge as part of the MA also significantly helped accelerate her career, which enabled her to progress to management level within one year of completing her studies.
Hope Dowsett
Hope studied Drama & Theatre Studies at Aberystwyth University from 2011 to 2014, and went on to work with a range of arts organisations including Shakespeare Schools Foundation and Small World Theatre before completing the MA Arts Management in 2019.
One of the highlights of her college experience was completing an industry placement with leading inclusive theatre specialists Hijinx Theatre in her final semester. She went on to work with Hijinx as a freelance Arts Administrator from 2019 to 2021 leading on their digital communications during the Covid-19 pandemic.
Since September of last year, she has worked as Music Projects Producer for National Youth Arts Wales; connecting young people with musical potential across Wales to projects designed to empower, uplift and inspire them.
Hope is passionate about inclusivity and engagement. She is proud and counts herself lucky to have a job that enables her to improve representation and diversity across the Welsh music sector.


Caitlin Rickard

Before completing the MA Arts Management in 2020, Caitlin studied English Literature at Cardiff University. In Caitlin's own words, the course 'was a great opportunity to meet like-minded people, each with various passions within the arts; the relatively small size of the cohort meant it was a supportive environment to learn in'.
Caitlin particularly enjoyed hearing from sector professionals which significantly developed her understanding of the arts industry, especially the arts in Wales. Another highlight was her placement in audience marketing.

Since graduating, Caitlin has provided Hijinx with freelance administration and marketing support. Caitlin enjoys seeing first-hand the great work that Hijinx do, gaining new skills and putting them into action marketing the Hijinx Unity Festival and getting to work with passionate, creative and kind people.

'Working with Hijinx on a student placement meant the organisation knew my capabilities; I was then considered for the freelance administration support they required, which has since developed into full-time hours and lots of marketing experience.'
Scott Skelton
After graduating, Scott joined the marketing department at Sonia Friedman Productions (SFP) in 2018. There he worked on 30+ West End and Broadway productions, including Olivier Award-winning new plays such as The Ferryman, The Inheritance & Tom Stoppard's Leopoldstadt, and large scale musicals such as Mean Girls and Dreamgirls.
In 2021, Scott became Marketing & Communications Director at Hampstead Theatre, working predominantly on Hampstead's 2021-2022 season of world premiere plays. In May 2022, Scott took up the position of Head of Marketing at National Theatre, which is responsible for managing and maintaining the extended life of National Theatre productions, in London's West End, on tour throughout the UK, on Broadway, internationally, and in collaboration with co-producing partners around the world.

Carys Wehden
Whilst studying Carys worked for Theatr na nÓg as a freelance Sponsorship Assistant. This was the result of a hypothetical sponsorship pitch for a fundraising module on the Arts Management course that turned into a real partnership. Western Power Distribution sponsored Theatr na nÓg's musical Eye of the Storm in 2019 after listening to Carys' pitch.
After graduating as an Arts Manager, Carys became a full-time employee at Theatr na nÓg. As Production and Administration Assistant Carys demonstrated a passion for community engagement, access and inclusion, and became the company's Engagement Coordinator. Carys' interest in Equality & Diversity developed during her professional placement at Sherman Theatre which inspired Carys to dedicate her career to eradicating the barriers that restrict people from accessing the arts.
Carys is now the Interim General Manager at Theatr na nÓg and works in close collaboration with the Artistic Director to realise the company's artistic vision by effectively running the company's operations and maintaining strategic funding relationships with key stakeholders.