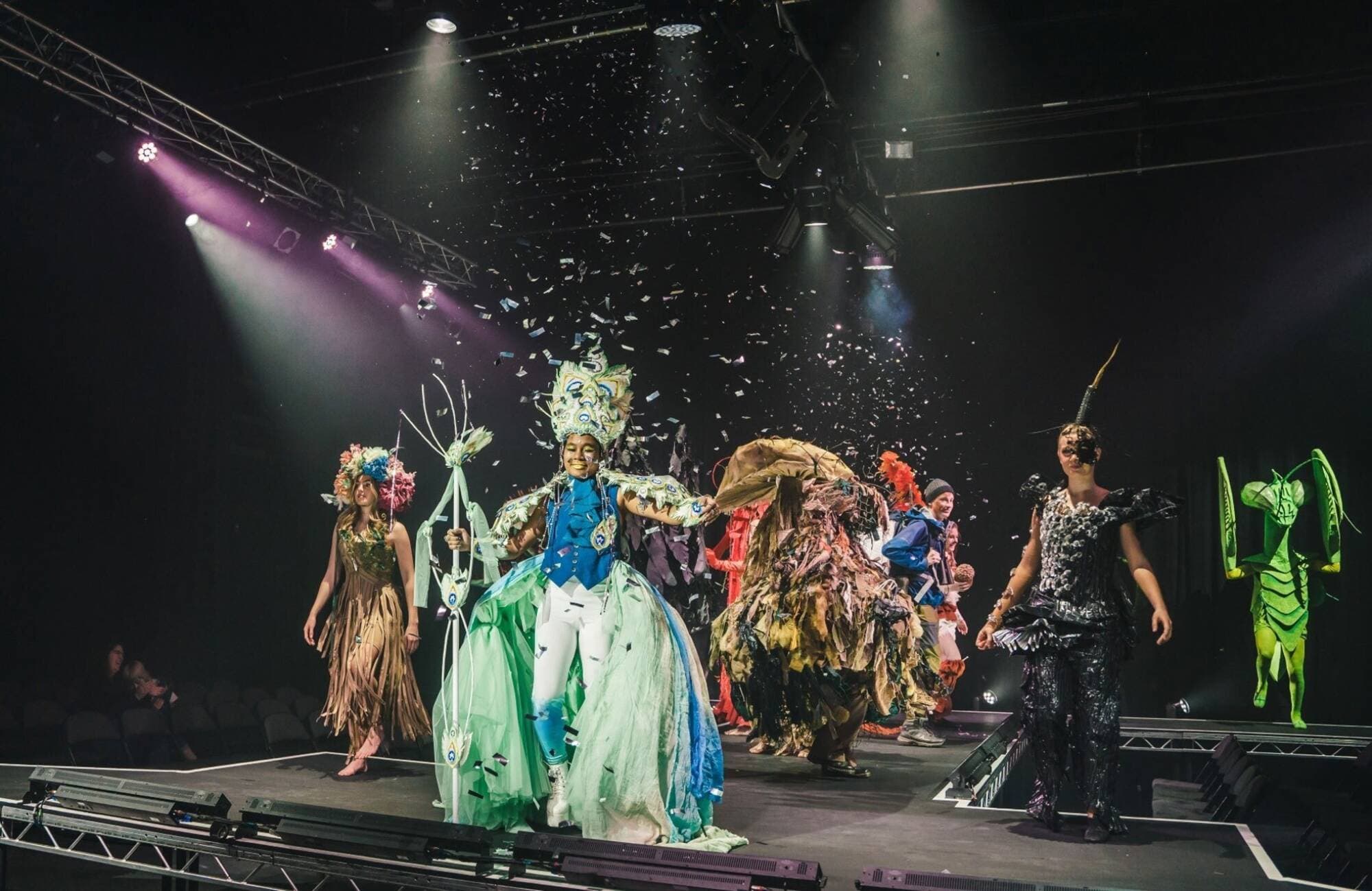 How to apply - MA Design for Performance
Everything you need to know about applying to study at the Royal Welsh College of Music & Drama.
How to apply
For entry to the course, you must apply via UCAS Conservatoires. This service allows you apply to more than one conservatoire and track the progress of your application online. There is a one-off fee of £27.50 to use UCAS Conservatoires.
To start a new application, visit UCAS Conservatoires: Apply and Track.
The UCAS Conservatoires Institution Code for the Royal Welsh College of Music & Drama is R59 and the Course Code for the course is located on the course page. 

When applying, you will be required to choose a main specialism/discipline. Please select your preferred pathway from this list: Performance (Set & Costume Design); Set Design; Costume Design; Costume Construction; Puppetry; Lighting Design; Sound Design; Scenic Art and Construction for Stage and Screen.
In your application, you will be asked for details of your 'practical/music referee'. This should be a reference written by your drama teacher/lecturer, head of department or any other appropriate person who can comment on your practical design skills and abilities.
We recommend that you pay particular attention to the information you provide in your personal statement on your application form, in order to give us as full a picture as possible of your relevant experience and reasons for applying.
Shortlisted applicants will be interviewed. The interview is your chance to provide further information in support of your application. The tutors will ask you to discuss your particular interests, practical experience and career aspirations. You will also have the opportunity to ask specific questions related to the programme.
Portfolio
Once you have submitted your application through UCAS Conservatoires, we will invite you to submit a portfolio of your own work through Acceptd (you will receive further information on Acceptd once we have received your application).
Your portfolio must contain your own work and work that you wish the panel to see whilst considering your application. This can be anything from paintings, drawings, sketches, sculpture, costumes, models, model boxes, photos, etc. 
The panel expect to see evidence of theatre-related designs and drawings in the portfolio. We recommend you do not edit the work you include in your portfolio. We are interested in seeing all of your work, including pieces you consider good and those you feel are not so good.
Our tutors will consider your UCAS application and portfolio together. Successful applicants will be invited to attend an online interview over Zoom. Interviews invitations will be made via Acceptd.
Tutors will consider the interview, UCAS application and portfolio to determine whether an offer of study will be made.
Applications dates
| | |
| --- | --- |
| Applications open | |
| Application deadline | |