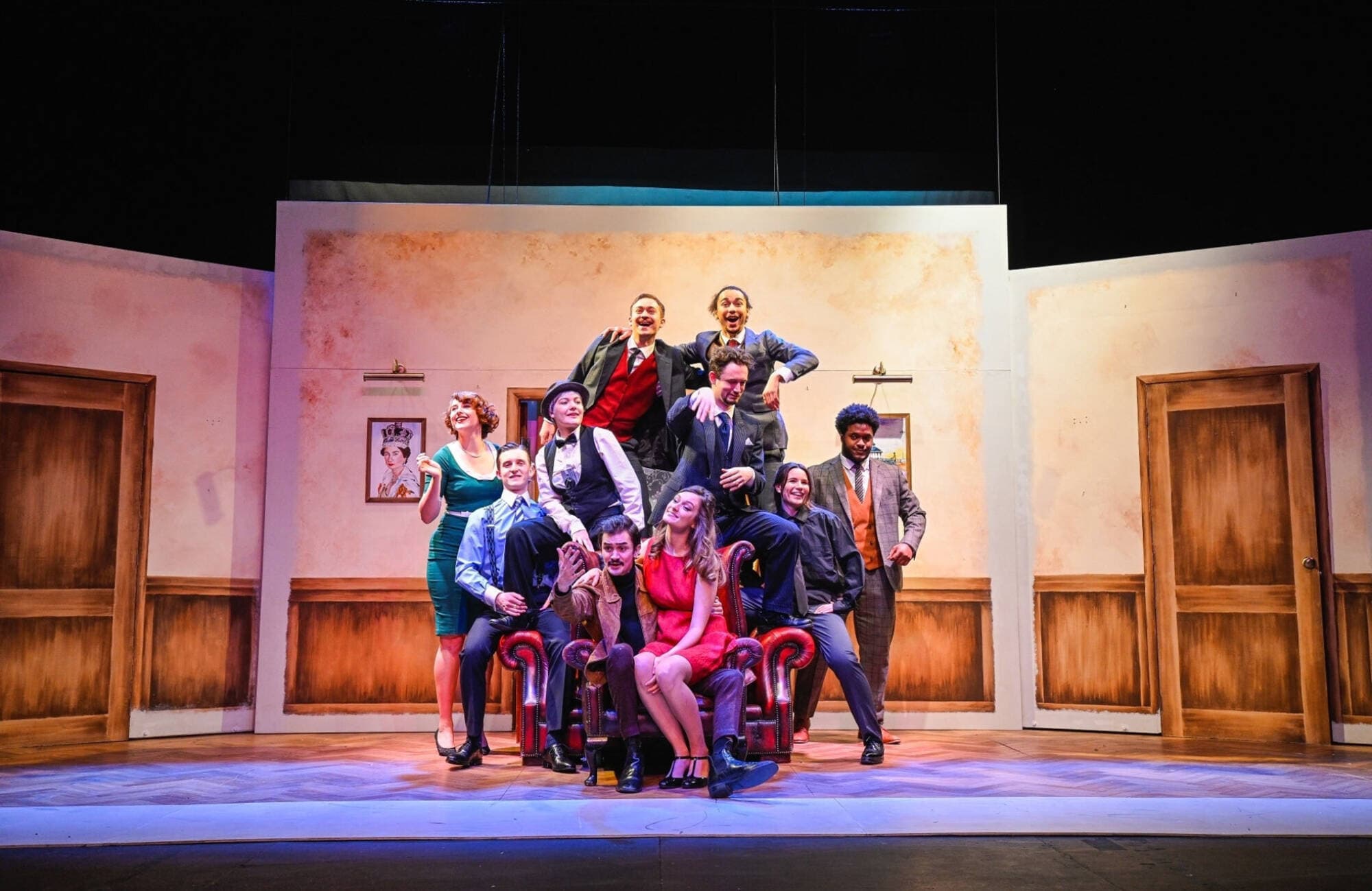 MA Acting
For entry in September 2024, there are two stages of the audition for the MA Acting for Stage, Screen and Radio. First Round auditions will take place online. Recall auditions will take place in person. 

Feedback
Due to the large numbers of candidates attending our acting auditions, we regret that we are unable to provide individual feedback. The decision of the panel is final.
Advice to candidates
Candidates wishing to apply for both the MA and BA Acting courses must apply by the deadline for the BA (Hons) Acting and follow the BA audition process.
Applicants wishing to be considered for both courses need only apply for the BA course, and note when booking their audition that they want to be considered for both courses.
Auditions are only scheduled on weekdays; we are not able to offer any appointments on weekends.
We send information regarding auditions – including Zoom links – via email. On occasion, emails can be sent to junk folders; please ensure you check your junk folders as well. If you have not received your Zoom link by the day prior to your audition, please contact us. Please do not wait until your audition start time.
The College places a high value on:
The ability to 'inhabit' a character – to understand and reveal their complex psychology.
Willingness to take risks, but to exercise some sophistication in their execution.
Generosity in working with others.
Technical and expressive ability in voice, movement and singing.
An active interest in, and knowledge of, theatre and related performing arts.
Life experience – we encourage applicants from a wide age range.
We also make the following specific recommendations:
Make sure that you are secure in remembering the pieces you select.
Avoid over-used speeches. If you have selected a piece from an audition book, the chances are that the panel may have seen the piece performed many times before.
Avoid speeches by characters much older than yourself, unless the sentiments within it are universal.
Avoid using an accent other than your own, unless you are absolutely secure in it.
Avoid telephone speeches.
Wear appropriate clothing which will allow you to move easily and comfortably.
Do not use props.
Enjoy the experience!
Preparing for your Zoom audition
Ensure you are ready for your audition in a suitable space; try to make your background as plain as possible, and you may like to create a little space in your set up, to allow you to move around without leaving the shot.
Please be sure that you are lit-well, and that your recording device is placed on a tripod or flat surface, in your eye line. We will need to be able to see you in full body with the facility of being able to come close to the camera too.
If using a mobile phone, please set up your device in landscape
Be in the waiting room a few minutes prior to your audition start time.
Make sure your Wi-Fi is as stable as possible.
We recommend that you familiarise yourself with Zoom before your audition day, including testing your sound and visual settings. You may find it useful set up a test call with a friend or family member. If possible, please download the Zoom app beforehand.
When you enter the waiting room for your audition, your Zoom name should match your name on your UCAS Conservatoire application.
If you have a disability and/or have particular needs, please contact us directly at admissions@rwcmd.co.uk to ensure that we are able to make any necessary arrangements in time for your audition.