RWCMD is a space for everyone – inclusivity is a core value and we respect each other. This is integral to our excellence.
"Our Strategic Equality Plan is a set of eight overarching objectives for 2020-25, backed up by an annual action plan. Alongside this, and directly linked to it, we have translated the objectives into an Anti-Racism Plan which spells out the actions we will take this year and in future to create the kind of inclusive College experience we all want to share.
This is an illustration of how equality, diversity and inclusion is promoted for the protected characteristic of race. All protected characteristics are included in the Strategic Equality Plan and annual action plan.
As our International Chair of Diversity Uzo Iwobi said at the launch of Black History Cymru 365, this is a journey we are on together. We know we haven't arrived yet, but we are listening and learning as we go and it's great to have support across the College to help get it right. It's a challenging journey, but learning together creates huge value at many levels. Thank you to everyone who's working with us on this."
Professor Helena Gaunt, Principal
"When we bring the best of ourselves this College is enriched. My encouragement to everyone is to be part of the solution and not part of the problem.
We cannot deny the past because to do that is to invalidate the pain of so many. But in recognition of that, with their support, we will develop to become a better College. We have an African saying, 'If you want to go fast, go alone. If you want to go far, go together'.
I'm so delighted that as a College we are all going together."
Professor Uzo Iwobi CBE, RWCMD Vice President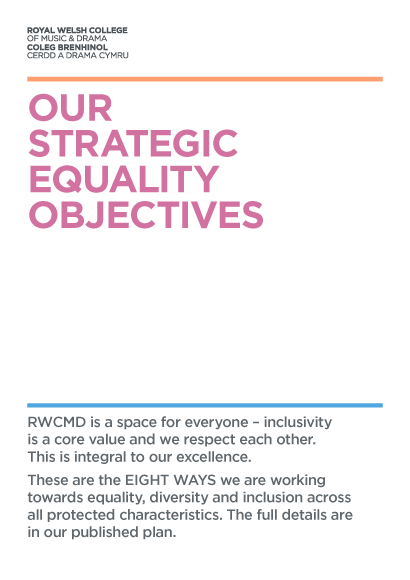 RWCMD Strategic Equality Objectives (PDF)
Strategic Equality Plan: Our Progress (PDF)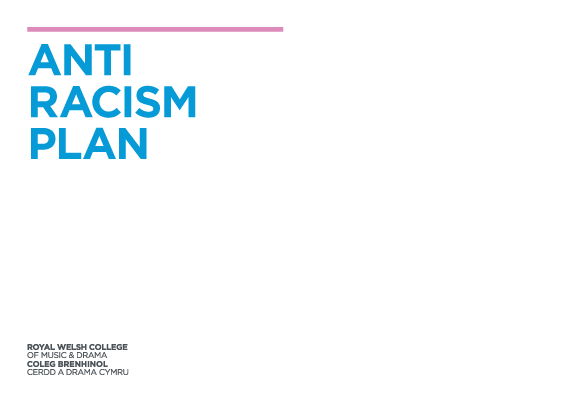 RWCMD Anti-Racism Plan (PDF)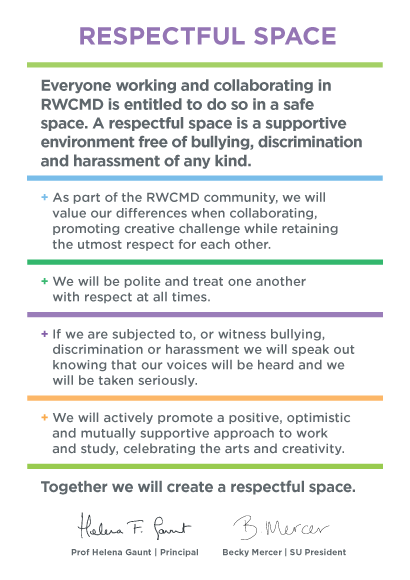 RWCMD Respect Statement (PDF)